Angelina Jolie accuses Brad Pitt of strangling a child, says- he harassed me by taking me to the bathroom
Angelina Jolie Accuses Brad Pitt of Abusing Her And Their Kids The legal battle of both is taking a new turn everyday.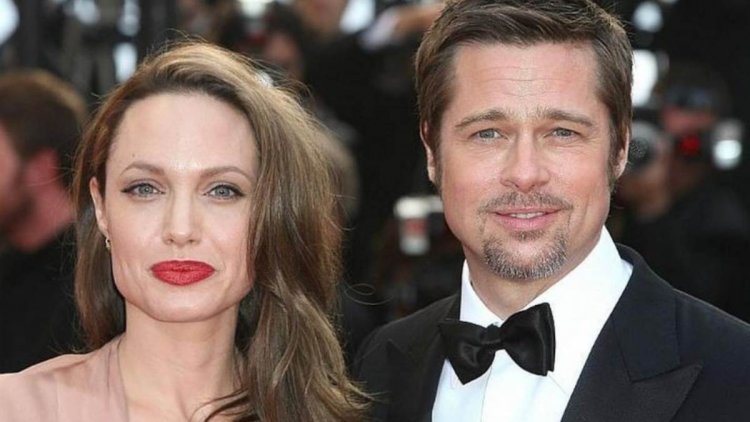 Angelina Jolie accuses Brad Pitt of strangling a child, says- he harassed me by taking me to the bathroom, image source: jagran
Angelina Jolie accuses Brad Pitt of abusing her and their kids physically and verbally: Angelina Jolie and Brad Pitt are one of the most popular couples in Hollywood. The love story and marriage of both have always been a topic of discussion among the fans, but there have been reports of rift between the two for a long time and now both are also fighting a legal battle to get a divorce. Meanwhile, Angelina has made very serious allegations against Brad Pitt. The actress has told how Brad not only used to harass her, but she also abused children.
Actually, Angelina Jolie has made this disclosure during the new trial. Brad Pitt and Angelina Jolie have now started a feud over a French winery that the two bought together about 10 years ago. According to the news of the magazine Variety, Brad Pitt did not agree to sell his stake in this winery, so he has sued the actress and in response Angelina has also filed a case. Where he has made many serious allegations against Brad.
View this post on Instagram
Choked the throat of the baby
In this case, Angelina Jolie has revealed the quarrel that took place in the year 2016, in which she told that Brad had entangled one of their 6 children and suffocated her, while hitting the other in the face and misbehaving with them too. Of. In the documents, the actress has claimed that she and Brad had a fight at the airport over the fact that she favours children too much. Brad then dragged the actress to the bathroom of the airplane and started a scuffle, when his children saw this and rushed to save Angelina. On this, Brad also got angry on the children and suffocated one child, while there, hit the other in the face.
Angelina was tortured in the bathroom
In the bathroom, Brad first grabbed Angelina's head and shook her head, then clutched her shoulders tightly and on her way hit her on the bathroom wall. Brad's reaction to these allegations has also come to the fore. He has called all these as baseless.