Creating A Storm With His Latest Release - DJ OnEdge
Artists are usually asked to release music that is universally liked by all and to create a track that everyone can relate to in every setting. However, this is definitely easier said than done.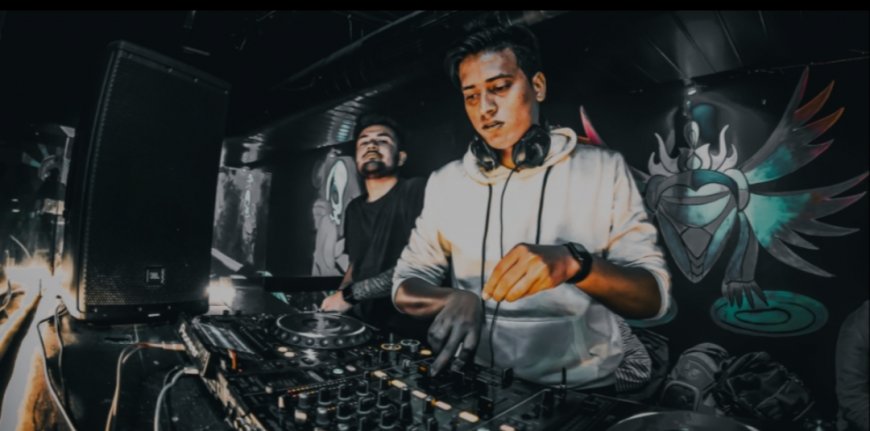 People have different preferences and like different genres, and to create something that even a majority likes is an achievement that most people overlook. When the right melody, chorus and lyrics meet, it creates something that is almost magical.
A good track is easily recognizable and even if it is of a genre you do not particularly like, it is always appreciable. One track like that is Rudra Storm. The name of the track is extremely fitting and has been released as the result of a collaboration between Arsalan and DJ OnEdge.
The track, Rudra Storm is the result of constant hard work and fine tuning by both the artists and it clearly shows in the result. OnEdge has put in hours and hours to work on the track and though recently released, the track has had extremely positive feedback from industry experts and peers alike. In such a short span of time, people who have listened to it have been hooked to it and how, and this is all thanks to the music, the upbeat rhythm and the beats of the track. It is a labour of love and it shows in the minute details of the track.
It is absolutely incredible to see how OnEdge and Arsalan have managed to make a track that is appealing to most people and in several different settings. This is something that should be commended and the track has touched the right chords in people's minds and hearts to get a reaction like they have in the time that they have. DJ OnEdge is a DJ and music producer from Mumbai, India who was also previously known by his stage name Asztrack.
He started his musical journey in 2014 with no connections or links to the industry and has, over the years with his hard work and perseverance, gone on to do great things and work with some of the most notable people in the music industry.
After performing at some of the biggest clubs in India, OnEdge has observed, noted and studied what people like and appreciate and has then gone on to make his own track which goes to show the kind of dedication that he has for his craft. In his own words, the industry and the people's choices are ever evolving and keeping up with what the audience enjoys, constantly working on and polishing your craft is the only way to progress in the industry.
After all, an artist is only as big as his audience decides he can be! His relatability, talent and the penchant towards music are sure to take him even farther and the track is sure to reach new heights in no time! The track is now available on YouTube.
Check out the song here -