DJ DYNAMIKE Shinning Internationally #Qatartour!
Richard Dimonti, aka DJ DYANMIKE, is a renowned name in the music industry. As a little child he was influenced by celebrated DJ's and producer like Skrillex, David Guetta and also Hardwell with sheer zeal Richard worked towards becoming the famous "DJ Dynamike" that he is today.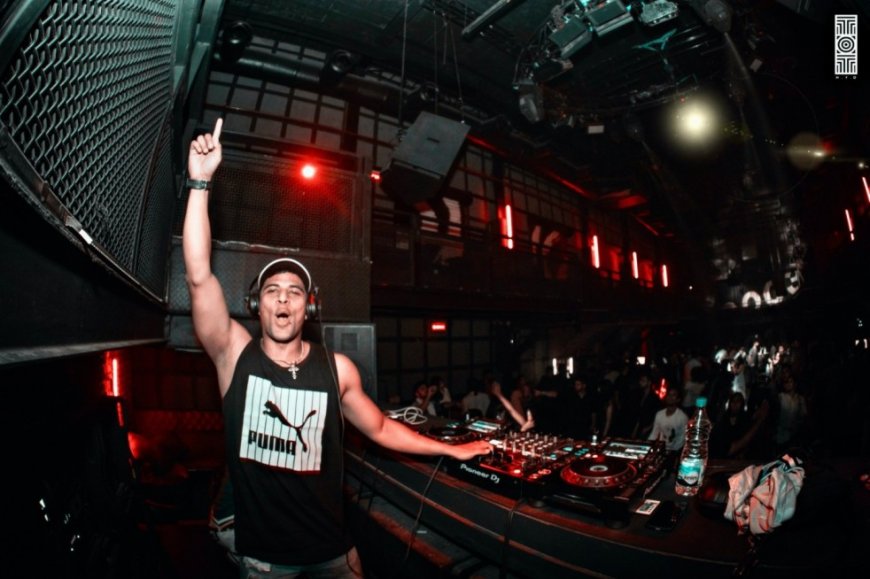 His first official single, masterpiece "Journey" in 2020 set a benchmark for his career in song writing and as a producer that established his standard style as an exemplary pioneer of the EDM industry.
In our exclusive interview with DJ DYNAMIKE, we'll get to know the in-sites of his gigs, tours, family & his inspiration!
I think to start with "It's one of My Favourite Countries to perform at" the people there are amazing, polite and very welcoming. Right after my show with great enthusiasm the fans there started taking selfies and cheering my name "DYNAMIKE" that's the best name that I can hear it gives me immense delight to hear that name, sometimes even more than the name given by my parents, and at that moment I felt that this was my winning shot because people there too are in love with my music and their positive response makes me want to go miles.
In the beginning it was really hard because like every other parent my parents too wanted me to become a successful name in the IT industry, because back then I was a brilliant academic student in school & college too. But later I started playing gigs and concerts and when in 2014 my first live show aired on national television that was the game changer moment because people started recognising my parents as DJ Dynamike's parents and at that point my parent's disappointment turned into sheer happiness and now with their support I'm at the peak of my career.
I think music can break all boundaries, and I guess the kind of music flow & energy that I get in the room fans really do vibe with it and as I always preach have a backup of all kinds of music but read the crowd and keep your music & energetic flow according to them. And that my friends I assure that the crowd hasn't ever experienced and that's my music exhort and it really impacts the vibe of all my shows & concerts.
DJ DYNAMIKE signing cheers to many more international tours.
Follow DJ DYNAMIKE :-
View this post on Instagram