Have you ever looked carefully at the PAN Card number? Know what is the meaning of the alphabet written on it.
In today's time, it has become very important to have PAN card for many government works. PAN card also serves as our ID proof. This card is issued through the Income Tax Department. It is mandatory for all citizens of the country to have this card. Do you know what the 10 digit number present on the PAN card means?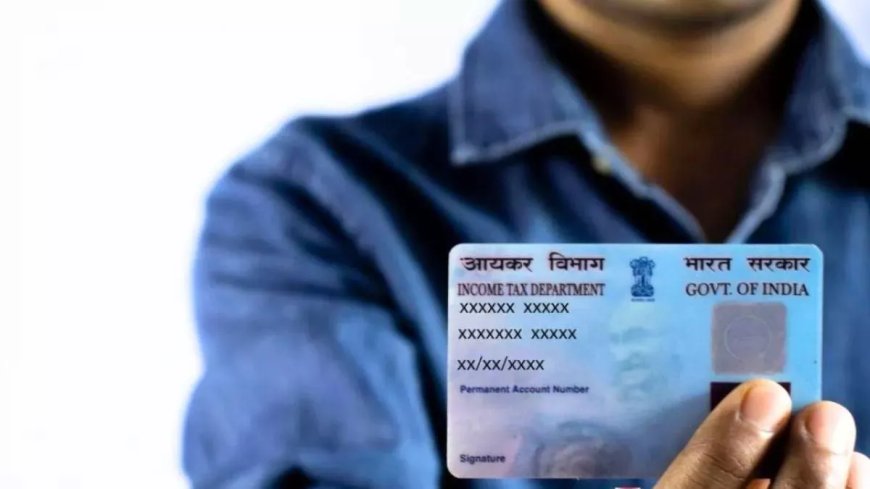 PAN card is an important document. It is used in many formal works. We can get many information through PAN card. It is mandatory for every citizen in the country to have a PAN card. This card is issued by the Income Tax Department. PAN card is called Permanent Account Number. There is a 10 digit alphanumeric number on it.
Let us tell you that many special information is hidden in the 10 digit alphanumeric number. Income Tax Department is issued through a special process. It consists of 5 letters and 5 numbers. Let us know what information you can get from PAN card number.
Meaning of the number written on PAN card
Every letter present on the PAN card has a different meaning. If P is written on this card then it means Individual.
Similarly, C – Company, H – Hindu Undivided, A – Association of people, B – Body of Individual, T – Trust, L – Local Authority, F – Firm, G – Government Agency, J – Judicial.
The letter of the surname is also included
PAN card contains the first letter of your surname. For example, the 5th character of Rakesh Sharma's PAN card number will have the letter S. Whereas non-individual PAN card holders have the first letter of their name in the 5th character of their card number. These letters are between 4 characters. Similarly, the last character of the PAN card number is also an alphabet.
Types of pan card
Income Tax Department issues two types of PAN cards. Indian citizens fill Form No. 49 A for PAN card application. At the same time, to get a PAN card, a foreign citizen has to fill Form No. 49AA. Apart from this, business PAN card has to be made for business.