Hera Pheri 3: Big update about 'Hera Pheri 3', Akshay Kumar is going to return as Raju?
The name of Hera Phera is definitely included in Bollywood's most favorite franchise. Ever since the talk of making 'Hera Pheri 3' started, fans are eager to see the trio of Akshay Kumar, Sunil Shetty and Paresh Rawal once again on the big screen.
A few days ago, Akshay had disappointed the fans by making a big disclosure on playing the role or Raju in 'Hera Pheri 3' that he is not going to be a part of this film. Meanwhile, there was a lot of discussion about Kartik Aryan's entry in the film, but it seems that in view of the disappointment of the fans, now the makers of the film can give good news to the fans soon.
In fact, it has been claimed in a media report that the film's producer Firoz Nadiadwala is trying to cast Akshay again. The report claims that Firoz has resumed talks with Akshay Kumar to return as Raju in the Hera Pheri franchise.
According to reports, Feroze has met several times in the last 10 days to iron out all differences and get Akshay back in 'Hera Pheri 3'. Reportedly, the makers have realized that Akshay's character in the film is very popular with the audience.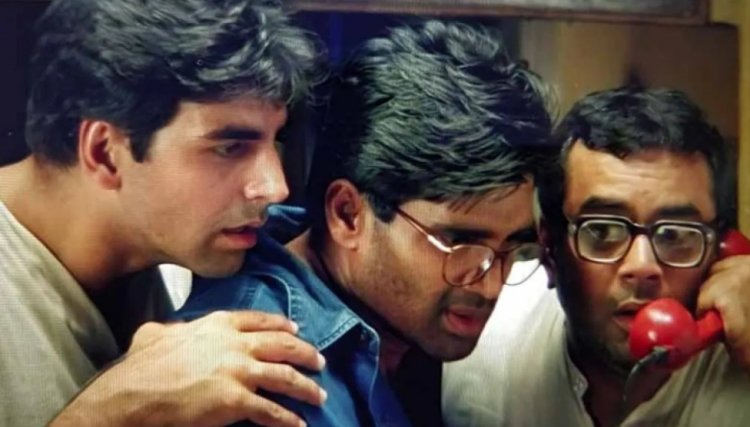 Also Firoz has promised Akshay that his character in the film will take him to new heights. A source revealed that there was never any difference of opinion between the producer and Akshay on 'Hera Pheri 3' over money but over the script. For the time being both will sit together and decide further on this film.