Libya is in trouble due to terrible flood, 5100 people died; Five thousand dead bodies found in Derna city
Floods have caused devastation in Libya. More than 5100 people died in Derna city. The city has been completely destroyed. According to the Red Cross, about 10 thousand people are still missing. External Affairs Minister S Jaishankar has expressed grief over the death of people due to heavy floods in Libya. He said that I am very saddened by the deaths of people.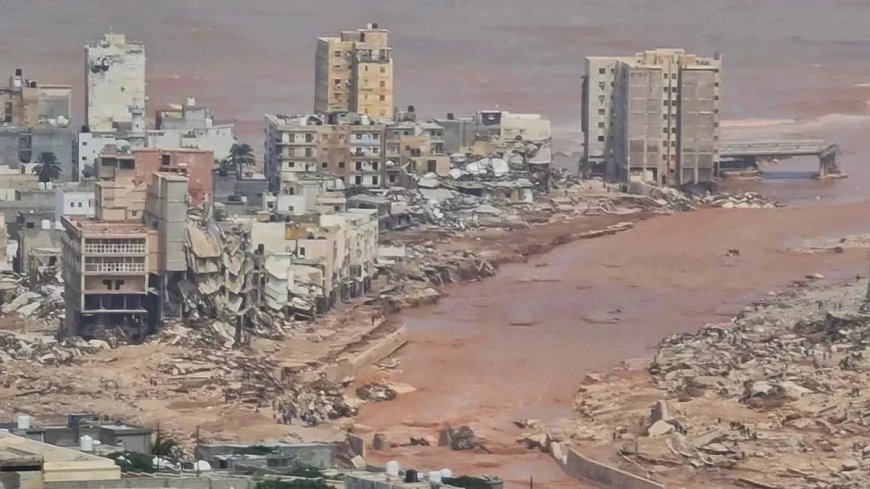 Devastating floods continue to wreak havoc in Libya. The number of people who lost their lives in Derna city of eastern Libya, which was most affected by the floods, has increased to more than five thousand, which is expected to increase further. A local health official said on Wednesday that authorities were struggling to provide assistance to people in this coastal city.
More than seven thousand people injured
External Affairs Minister S Jaishankar said that I am deeply saddened by the death of people due to heavy floods in Libya. My sympathies are with the victims' relatives and all those affected by the disaster. Ambulance and emergency center spokesman Osama Ali said that at least 5,100 people have died in the city of Derna, besides about 100 people have died in other cities of eastern Libya. More than seven thousand people are injured in Derna and at least 10 thousand people are missing.
The United Nations Migration Agency and the Red Cross said that more than 40 thousand people have been displaced in Derna. Devastating floods caused by Mediterranean storm Daniel have affected many cities in eastern Libya but Derna has been left in ruins. Local residents said that as the storm reached the coast on Sunday, dams built outside the city collapsed.
Dead bodies floating inside houses and on the streets
The aid workers who managed to reach the city of Derna after a lot of effort described the devastation as horrifying. Search and rescue teams searched the ruined apartments and recovered bodies floating away from the shore.
Said, dead bodies were visible everywhere, inside houses, on the roads and in the sea. "Wherever you go, you see dead men, women and children," Imad al-Falah, an aid worker from Benghazi, said by phone from Darena.
The deadliest environmental disaster in a country ravaged by anarchy.
The floods in Libya, devastated by years of chaos and division, are the deadliest environmental disaster in the country's modern history. Its infrastructure has fallen into disrepair due to years of war and lack of a central government.
According to the United Nations, Libya is currently the only country to develop a climate strategy. The North African country has been divided between rival administrations and beset by militia conflict since the NATO-backed Arab Spring uprising ousted autocratic ruler Moammar Gaddafi in 2011.