Miss Daksha udhani - As soft as sponge As hard as Rock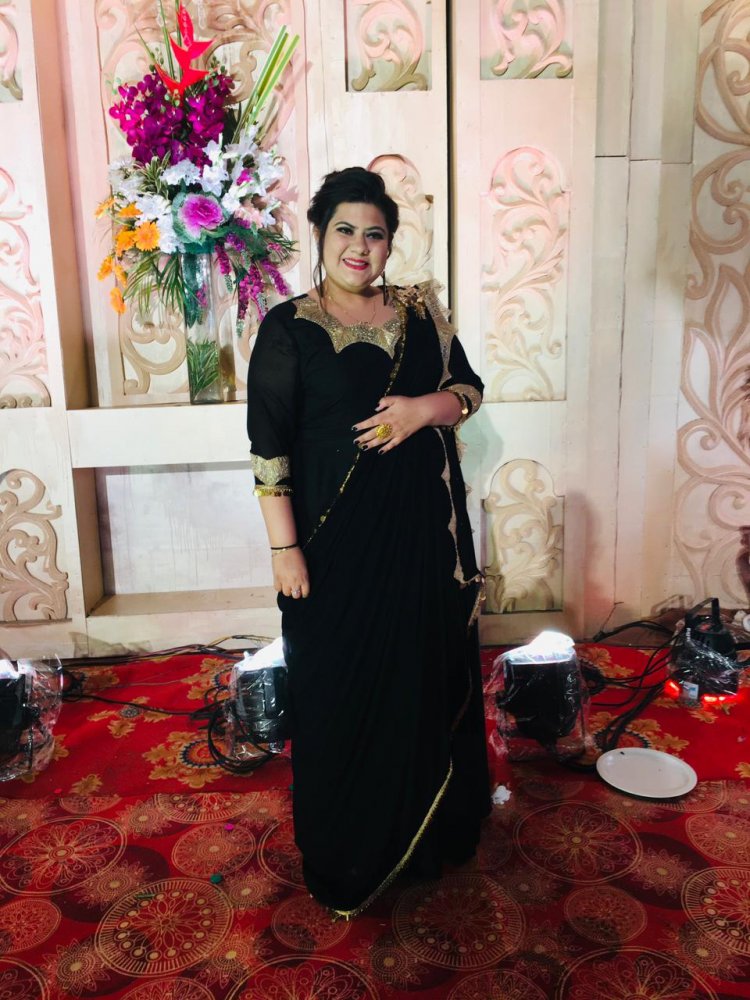 When you dig soil for so long you may get gold but when you give same amount of time to a person then they will turn around that period into golden period for sure. The person I am talking about is same as written in the starting. She us indeed a person with golden arm whenever she kept hand on anything that thing becomes more perfect and her name is Miss Daksha Udhani, at her home she is called by a sweet nickname Gudiya.
Daksha, her name itself justifies the meaning she is able, expert ,skillful, honest and she holds all the qualities inside.
She is from Ahmedabad, Gujarat. She completed all her education schooling, graduation,post graduation from Ahmedabad only and soon she is going to be a PhD holder.
Apart from education background she holds many extra curricular activity knowledge for example cooking, painting, writing,driving,playing guitar,and many more.
Among all this extra curricular activity she is much more ahead in cooking and writing and has achieve many awards in the field of cooking as Chef of the year, Cook of the year and in writing also she has achieved many awards.
She is holding many world records in writing field.
Writing is not a duty, it is passion for her to express her emotions, feeling as well as others emotions feeling through her words. She is writing from last many days but from past 2 years she has reached to new heights through this field. In last 2 years she Co-authored more than 90+ anthology and she is compiler of 10+ books and co-compiler of many anthology.
She has created a world record of fastest anthology compiling in just an hour in thr month of April 2021.
She has received many appreciation from different part of Indian for her writing which motivated her to do more best in writing.
In words you can't analyse the talent which she has achieved in writing for that read her and then you all realise and inspired also at same time.i hope you all like her writeup and give blessings to right more beautifully.
And she is meant for this tag line "In darkness she know how to shine".