Heavy rain warning in Mumbai for next 3 days, Yellow alert issued in 13 states
After the southwestern states of the country, rain has now started in the north-eastern states. Heavy to heavy rain has been predicted in other states including Odisha, Bengal on Tuesday. It is also predicted to rain clouds in north-eastern India on June 10.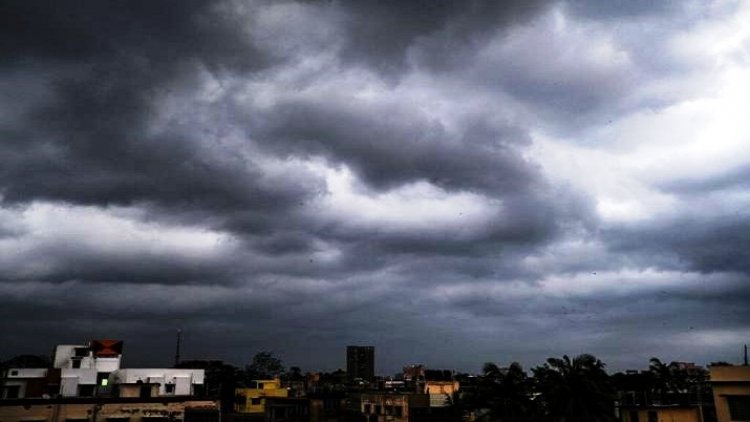 Monsoon has become active in the north-eastern States. Rain has hit Odisha- West Bengal and several districts of Maharashtra. Mumbai received heavy rain on Tuesday morning. The Indian Metrological Department (IMD) has predicted heavy rain in Mumbai for the next three days. The Met department has also warned of the evacuation of dilapidated buildings. Meanwhile, the northeast is likely to receive rain accompanied by severe thunderstorms on June 10. In Madhya Pradesh, pre-monsoon rains have lashed the state.
The Indian Metrological department has issued yellow rain alerts in Madhya Pradesh, Chhattisgarh, Rajasthan, Telangana, Andhra Pradesh, Odisha, Jharkhand, West Bengal, Bihar, Sikkim, Assam, Meghalaya, and Arunachal Pradesh on Tuesday. In Madhya Pradesh, pre-monsoon rains have predicted a spell of rain. It is raining in several districts of the state. Several districts of the state including Indore, Bhopal, Chhindwara, Shajapur, Mandsaur Sagar received heavy rain. Bhopal recorded 14.5 mm rain for half an hour. In Indore, rain for the past several days has created water logging in many areas.
Rain wreaks havoc in Bengal The weather broke down in West Bengal on Monday. 26 people were killed in lightning in 3 districts of the state. Of the deceased, 11 are from Hooghly, 9 from Murshidabad, 2 from Bankura, and 2 from East Midnapore. Following the incident, PM Modi has expressed condolences to those who lost their lives in the accident.
Heavy rain alert in Jharkhand till June 10 Heavy rain is expected in several districts of Jharkhand. The Met department said the state will receive heavy rain in the next two days. Dhanbad has been cloudy since Tuesday morning. Heavy to heavy rain has been predicted in several districts of the state.