Nike CEO John Donahoe Says Sports Giant Company Nike Is A Brand Of China And For China.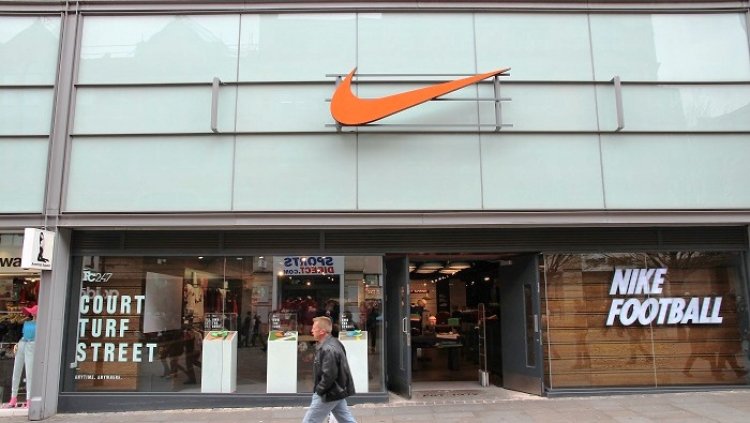 The US multinational, Nike sportswear, is a giant, with its products being boycotted in China nowadays. John Donahoe, CEO of the company who came to the rescue after boycotting products, has strongly defended his company's business in China. While recently releasing its fourth-quarter earnings report, defending the company's position in China, Naik's CEO said the company is a brand of China'. The CEO's remarks come months after the company was embroiled in controversy over alleged human rights abuses in China. When this week, an analyst asked about the company's plan in China during CEO John Donaho presenting the company's fourth-quarter earnings report. According to a transcript published by Nasdaq, Donaho replied, 'We've been in China for more than 40 years, and are still investing significant time and energy in China like the early days.
Today we are China's largest sports brand and we are brands for China and Chinese people. "We will continue our long-term investment in China," Said Donaho. We have the largest asset consumer equity in China, he said. Chinese consumers feel a strong, deep connection with the Nike, Jordan, and Convers brands and that is real. During the release of the fourth-quarter earnings report, it was revealed that the company's earnings in China had risen nine percent on a neutral basis. In addition, the company saw double-digit growth in China for the seventh year in a row. But despite the increase, sales in the Greater China region failed completely to meet Wall Street's expectations last year.
The company's revenue in the sector has increased 17 percent year on year to $1.93 billion, but analysts expected the number to be about $2.25 billion, Fox Business reported. Overall, Naik recorded a 96 percent increase in total revenue over the previous year, up from $12.34 billion. While the bet income for the company was $1.5 billion. the fifth vowel of the Devanagari syllabary has reached the record of. Naik was recently criticized in China for his remarks expressing concern over forced cotton production from Uighur Muslims in the Xinjiang Uighur Autonomous Region (XUAR). After which the company assured the customers that it does not order cotton or other products from the sector. In recent months, several US companies, including Swedish multinational retailers H&M and Nike, had come under tremendous pressure. John Donaho said he was concerned by allegations that forced labor (bonded labor) had been used to produce cotton in Xinjiang. Amid all the concerns, US corporates are also questioning bonded wages in China during the company's earnings.