Prime Minister Naftali Bennett condemned iran's new president at the first cabinet meeting.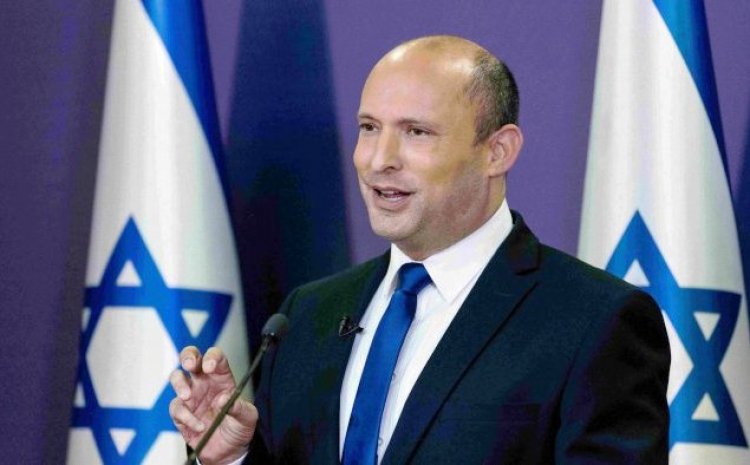 Israel's new Prime Minister Naftali Bennett begins his first cabinet meeting with condemnation of the new Iranian President Ibrahim Raisi. At a cabinet meeting in Jerusalem on Sunday, Bennett urged world leaders to "wake up" before returning to a nuclear deal with Tehran.
Amid historically low turnout in Iran, hardline judiciary chief Ibrahim Raisi has been elected a new president with 62 percent of the vote on Saturday. Ibrahim Raisi is the first Iranian President to be banned by the US even before he takes over. The ban was imposed on him in 1988 for the mass murder of political prisoners and as the head of the Iranian judiciary, which faced international criticism.
Bennett said at the cabinet meeting that "Iran's Supreme Leader Ayatollah Ali Khamenei could have chosen anyone from all Iranians, but he chose Tehran's hangman, the man notorious for leading Iranians and mass killings around the world, which killed thousands of innocent Iranian civilians. '
Raisi has emerged at a sensitive time for the Middle East, as Iran and world powers stepped up efforts to restart the 2015 nuclear deal, which gave Iran relief in exchange for sanctions on its nuclear program. For weeks, Iranian and Us diplomats have been negotiating for a return to the deal in Vienna through European intermediaries.
Talks between the parties for the deal resumed on Sunday, the first round since the election that firmly kept radicals in control in Iran's government. The historic nuclear deal that Israel opposed after former US President Donald Trump withdrew from a unilateral deal in 2018 has come to an end.
That decision has left Iran, over time, the limit slated for uranium enrichment and Tehran is currently enriching uranium reserves at its highest level, although it is still far from building nuclear weapons.
While the White House has not yet taken note of Iran's election, President Joe Biden's national security adviser, Jake Sullivan, said Sunday that the outcome of the meeting was not to influence nuclear talks because Iran's supreme leader, Ayatollah Ali Khamenei, wants the deal to be restored.
Sullivan said on CNN's State of the Union that 'the person who decides whether Iran will go back to the nuclear deal, assume his nuclear obligations under international law, he is not the President of Iran, it is the Supreme Leader of Iran, and that person is before the election, there is no change. '
On the Israeli side, Bennett said Raisi's election as Iranian president was "the last chance for world powers to "wake up" before returning to a nuclear deal and understand who they are doing business with.