Relationship tips: Are you in a Toxic relationship? identify with these signs, know how to get out of it
Toxic Relationship: A few months after the Shraddha murder case in Delhi, another shocking case came to the fore.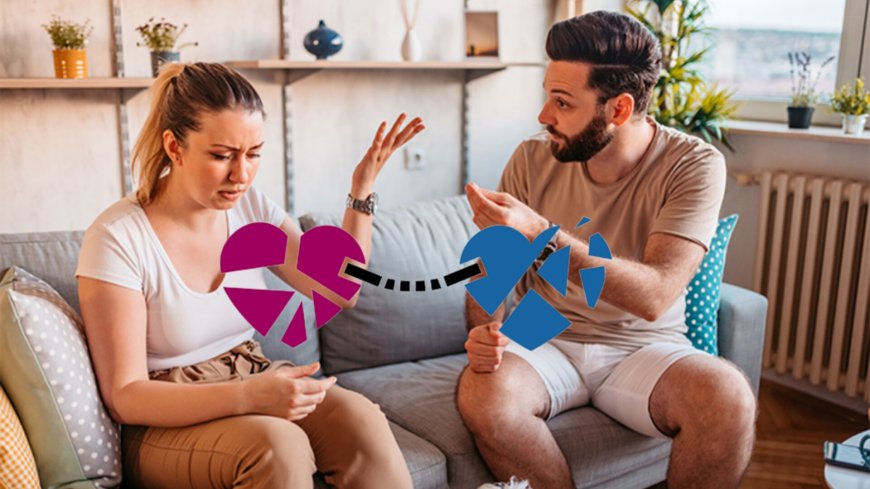 Toxic Relationship Signs: The news of Shraddha murder case in Delhi at the end of last year gave goosebumps to everyone. Now once again another case like Shraddha murder case has come to the fore in Delhi.
In the latest case, a boy named Sahil brutally murdered his girlfriend Nikki Yadav and then hid her body in the fridge. The next day after the murder, Sahil also married a girl from a village in Bahadurgarh.
It is also clear from this case that like Shraddha and Aftab, all was not well in Sahil and Nikki's relationship. After such cases coming to the fore continuously, many types of questions arise in everyone's mind regarding love and relationship.
Especially people have now become very cautious about toxic relationships. If you are also stuck in such a relationship and want to get out of it, then these tips can be very useful for you.
If you are in a toxic relationship and want to get out of it, it is very important to recognize it first. If you see some things in your relationship that you have never noticed before, then it is very important to identify and get out of it.
Before things and time get out of hand. If you are also seeing some such symptoms in your relationship, then try to get out of it soon.
1. Being a little too good-natured with you at the beginning of a relationship.
2. Creating such an image of yourself that makes you feel sorry or sad for him.
3. Never accept their mistakes.
4. Constantly trying to control you.
5. Alienating you from family or friends or creating a scene after or during family events.
6. Criticizing everyone or the situation excessively.
7. Always searching your phone or bag.
8. Always doubting you.
9. Finding an excuse to fight on everything.
10. Searching your personal things or belongings in order to learn more about you.
11. Checking your e-mail, Facebook and phone records.
12. Trap you in the relationship in such a way that you cannot get out of it even if you want to.
13. Slowly driving you friends away by making excuses and keeping you busy.
14. When your partner starts taking you for granted and constantly keeps an eye on you, then understand that your relationship has now become Toxic.
What is the definition of bad behavior?
Physical abuse: There should never be hitting, choking, slapping, punching, kicking, or any kind of physical abuse with anyone in a relationship. If this is happening then it is not common.
Other types of exploitation: Mere physical abuse does not mean exploitation. If you feel scared, controlled or intimidated by your partner, you may be experiencing emotional or psychological abuse.
How to get out of toxic relationship
1. If your relationship has become toxic, don't just put up with it, try to get out. Also, do not stop yourself from getting out of it because of any excuse like love or ego.
2. If you feel like your relationship could improve with the help of a counselor or other person, don't hesitate to seek help.
3..Learn to love yourself and don't compromise on your self respect under any circumstances. Don't give anyone the right to treat you the way they want.
4. Remove the fear of breaking up the relationship, defamation or not being adopted by someone else. To get out of a toxic relationship, imagine that life will be more beautiful once you get out of it.
Disclaimer: The advice and suggestions mentioned in the article are for general information purpose only and should not be taken as professional advice.