South Korea Plans for $43 Billion Offshore Wind Farm
South Korea is on it's way to set up world's largest offshore wind power plant.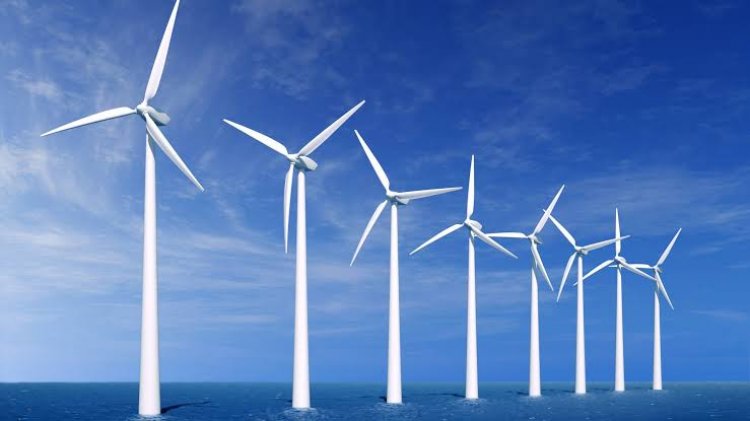 The South Korean government has taken a great step towards the conservation of fossil fuels. On February 5, President Moon Jae-in signed a contract for a 48.5 trillion plan in a ceremony to build the world's largest offshore wind farm which would be completely established by 2030. It's an installation that would have the capacity of generating 8.2 GW power.
Last year the president initiated his administration's Green New Deal,which is specially designed to invite carbon neutrality in the country by 2050. Many representatives of several of the utility, construction, and engineering companies involved in the project, including Korea Electric Power Corp (KEPCO), SK E&S, Hanwha Engineering & Construction Corporation, Doosan Heavy Industries & Construction Corporation, CS Wind Corporation and Samkang M&T Corporation were present during Friday's announcement in the southwestern coastal town of Sinan.
"With this project, we are accelerating the eco-friendly energy transition and moving more vigorously toward carbon neutrality," Moon said on Friday.
On February 3, when the Bureau of Ocean Energy Management (BOEM) said it would resume an environmental review for the 800-MW Vineyard Wind project offshore Massachusetts it gave a boost to the first large-scale commercial offshore wind project in the U.S.
Seeking more time for a technical review the project officials withdree the installation's applications for federal approval in December.

At the time ,it was considered a great move to bring the project under the regulatory concern of the incoming Biden administration, which is seen as favourable to offshore wind and renewable energy.
Lack of regulation and other issues have caused a great loss to the U.S. offshore wind industry over a past few years.
Developers Financing Project
As the administration officials say, 98% of the financing will be done by companies in contract and the contribution of government will be 2%. The Blue House, the South Korean equivalent of the U.S. White House, claims that the project would provide up to 5,600 jobs and help the country raise the graph of wind power generation capacity from 1.67GW to 16.5 GW by 2030.
While discussing the size of the project officials said that the energy produced from the offshore installation would equally balance six nuclear reactors. At present the world's largest offshore wind farm has 1.12 GW of generation capacity.