Kim Jong-un's daughter will be the successor! seeing together in a public meeting started speculations
Kim Jong Un was seen with his daughter in public for the first time at a meeting with missile scientists. After which it was speculated in the media that Kim wanted to present him as the successor.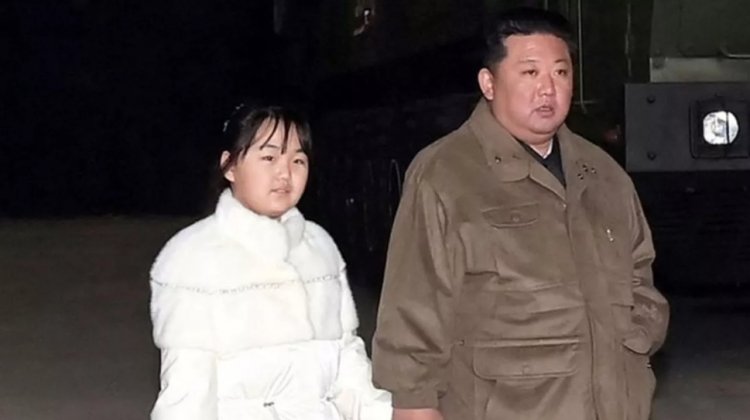 North Korean dictator leader Kim Jong Un is once again in the news, but this time he is in discussion because of his daughter, not because of his missile testing. In fact, in a recent public appearance, Kim Jong Un took his daughter to a meeting with missile scientists, leading to speculations in the media that Kim Jong Un had deliberately brought her out to bring her to the limelight so that he could be named as the successor. can be presented as.
Daughter reached in missile launching with father Kim and mother
Daughter Ju Ae, believed to be Kim's second child and around 9 or 10 years old, is seen with Kim for the first time. Joo Ae was seen watching North Korea's intercontinental ballistic missile launch with her mother Ri Sol-ju and father and other senior officials. Let us tell you that there were only speculations before the birth of Kim's daughter, this is the first time that she was seen in public.
Kim Ju Ae first appeared in a white coat, people said - 'the cutest girl'
Dressed in a white coat and red shoes, Ju-ae, the daughter of the North Korean dictator, was seen walking hand-in-hand with a giant missile loaded onto a launch truck with Kim. On Sunday, the North's state media cited her for a second time, saying she and Kim took group photos with scientists, technicians, officials and other workers who test-launched the Hwasong-17 ICBM.
Korean media released pictures
KCNA (Korean Central News Agency) also released several photos of Kim's daughter, describing her as the "cutest" child. One photo shows the daughter holding her father's arm in a coat with a long, black fur collar. Some photographs show the two of them standing in the middle of a line of uniformed soldiers in front of a giant missile atop a launch truck.