Vidya Balan told why married life becomes 'terrible'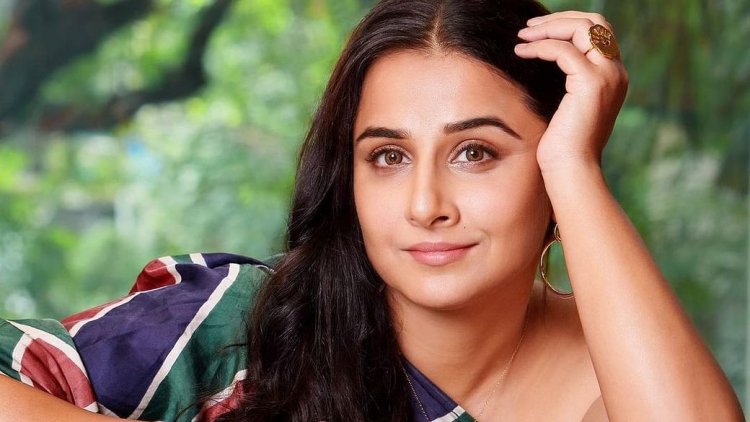 Apart from films, Bollywood veteran actress Vidya Balan is also very much discussed due to her personal life. Now he is in the news for telling special things about his married life. Vidya Balan has told what needs to be done to run a marriage. They have said that it is easy for someone to take their spouse lightly but it is a very terrible thing.
Vidya Balan recently spoke to the English website Times of India. During this time, he has talked a lot about personal life in addition to his film career. He has shared his experience of married life. Vidya Balan has said that the spark of marriage ends at that time if you start taking your partner lightly.
Vidya Balan said, 'Marriage involves a lot of work, I agree because you are living with a person with whom you have not grown up. It is so easy for you that you can take it lightly. It is a terrible thing to happen. This ends the spark of marriage. Everything I've seen in these eight years is that you should not take your partner lightly and that's why it's a pleasure '.
The actress added, 'If you slip from there, it is not as exciting, it just becomes mundane. I love the work that is needed to keep the marriage strong and exciting '. This statement of Vidya Balan is being discussed a lot on social media. Apart from this, Vidya Balan also revealed that she had to troll a lot due to her increasing weight, which was a difficult period for her.
Vidya Balan played the famous actress of South Cinema, Silk Smita, in the 2011 film The Dirty Picture. He had to increase his weight to perform this role. After this film, there was a lot of discussion about Vidya Balan's weight and she had to face trolls for a long time. Now on being trolled due to her weight, Vidya Balan has said that there was a time when she started hating her body because she could not accept it. The actress said that her increased weight had become a national issue. However, gradually he recovered from this problem and now he does not care about all these things, no matter what people say about him.