When Akshay Kumar broke his silence regarding Canadian citizenship, said- 'Had to take passport under compulsion'
Akshay Kumar On Canada Passport On the occasion of Independence Day, Akshay Kumar has got Indian citizenship back again. Akshay has given this information on social media. The actor's name has cropped up regarding Canadian citizenship. But do you know that once the OMG 2 actor spoke openly on this matter and explained why he has a Canadian passport.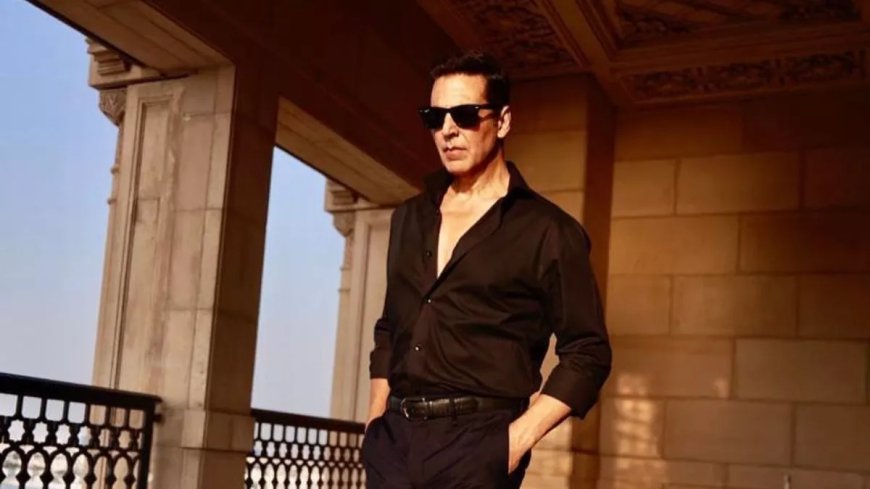 August 15 means today has been very special for Akshay Kumar. Akshay has got citizenship of India again. The 'Oh My God 2' actor has informed about this through a special post on social media.
Prior to this, Akshay's name has been in the news many times due to his Canadian citizenship, due to which the actor was also trolled a lot. But do you know that once he broke his silence about this matter and told why he has a Canadian passport.
Because of this Akshay got Canadian passport
In the year 1991, as a lead actor, Akshay Kumar made his debut in Hindi cinema with the film Saugandh. Fans liked this film of Akshay very much. After this his acting took off and he started getting many films one after the other. But a time came when the series of flop films of Akshay Kumar started and the condition of the actor started getting worse. Recalling his difficult times, Akshay told in a media interview that- "Films were not running, in such a situation, some work would have to be done for himself." My friend lived in Canada, I thought why not do some work and I went to him in connection with work.
On his insistence and because of the availability of work, I applied and got admission. At that time two of my films were left for release, but my luck turned and both my films became superhits. My friend said, go back and start your work again. I got many more films after this and the process of my acting work started again. I had completely forgotten that I had a passport, nor did it ever occur to me that I should get it replaced. However, now I have applied to get it changed.
Akshay was hurt by being questioned about Indian citizenship
Due to having a Canadian passport, questions have been raised on Akshay Kumar's Indian citizenship many times, due to which he has also been hurt a lot. On this matter, the actor had once said that- "My love for India is repeatedly questioned. India is everything to me.
Whatever I've earned, whatever I've got, it's all from here and I consider myself very fortunate to have the opportunity to give something back. However, I also feel very sad when people say anything without knowing anything.