Adipurush controversy: Complaint filed against Prabhas, Kriti Sanon's Adipurush' before Censor Board
Adipurush Controversy: The controversy regarding Prabhas' upcoming film Adipurush is not reducing. Now a complaint has been filed against this film in the Censor Board and a special demand has been made.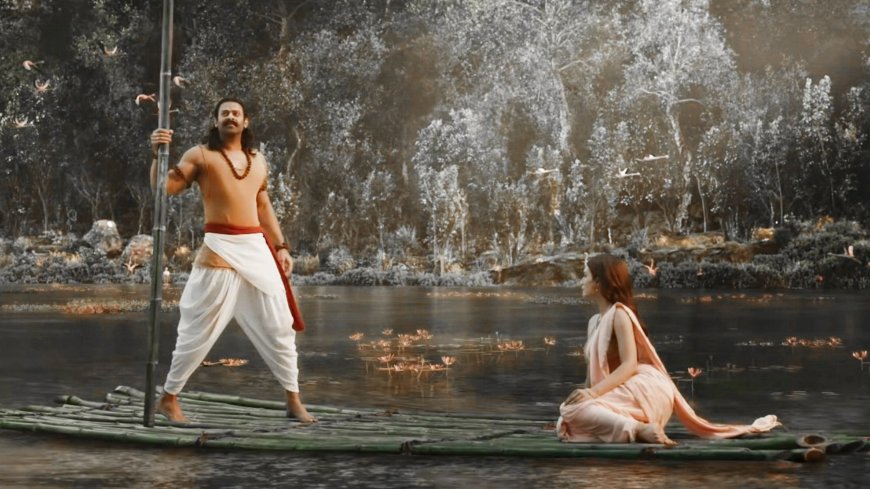 Adipurush Controversy: When the teaser of Pan India actor Prabhas' film Adipurush came out, there was a lot of ruckus on the look of other characters including Ravana.
The film had to face a lot of opposition. After which the makers postponed the release date of this film. Now this film is going to release in June. Its trailer was released by the makers a few days back.
People have liked the trailer of Adipurush that surfaced. It got a good response from the people and now people are looking excited to watch this film,
However, the film's relationship with the controversy is not diminishing. Now a complaint has been lodged with the Central Board of Film Certification regarding this film.
What did you say in the complaint?
This complaint has been made by a person named Sanjay Dinanath Tiwari, a preacher of Sanatan Dharma, so that further religious sentiments could be saved from being hurt.
It has been said in the complaint that the makers have made big mistakes in the poster earlier, which can happen again in the film.
And if this happens then again in the future the sentiments of the people of Sanatan Dharma may be hurt, due to which law and order situation may arise in the country.
View this post on Instagram
Special demand made from the Censor Board
A special demand has also been made in this complaint. It was said that there should be a special screen test of the film through the Censor Board and if anything in the film appears controversial then it should be removed.
Let us let you know that Adipurush is a big budget film. According to the reports, its budget is more than 500 crores. The film is based on Ramayana, which is being directed by Om Raut.
The film stars Prabhas in the lead role of Shriram, Kriti Sanon is going to appear in the role of Janaki and Saif Ali Khan is playing the role of Lankesh Ravana.
Apart from this, there are many other stars like Devdutt Nage, Sunny Singh in the film. This film is going to be released in theaters on 16 June.
Let us also inform you that this film was earlier supposed to release in January itself, but later the release date was extended till June.