Fire in Covid ward in Russian hospital due to defective ventilator, painful death of three patients
Three people died in a fire at a hospital located about 200 km from Moscow. This fire started in the Intensive Care Unit of Covid Ward. The administration says that the reason for this is bad ventilators.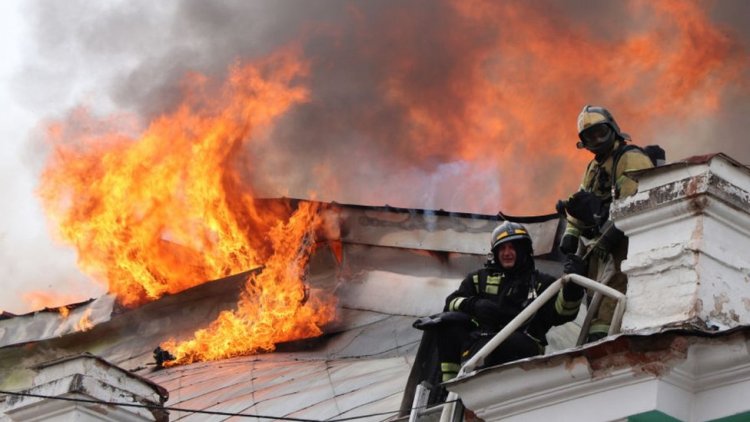 Three patients have died tragically after a fire broke out in a hospital in the Russian city of Ryazan. Corona infected patients were being treated at the hospital where this accident happened. According to the administration, an official has blamed the faulty ventilators behind the fire incident. Let us tell you that since the beginning of the corona epidemic in Russia, there have been similar accidents in the intensive care units of many hospitals. Doctors say that this is happening due to the failure of ventilators used to save the lives of serious patients.
According to the information, this incident of fire took place on Wednesday in the city of Ryazana, located about 180 km from Moscow. Expressing deep sorrow over the accident, Governor Nikolai Lyubimov said on state TV that the fire broke out due to overheating of the ventilator installed in the ward. According to Interfax news agency, the hospital staff present there tried to douse the fire and also put an extinguisher on it but to no avail. The nurse has also got burnt in this accident.
The Investigation Committee, which investigates such accidents, says that they will conduct a criminal investigation in which they will find out whether the fire was caused by a malfunction in the ventilator or there was some kind of negligence behind it. Various aspects of the fire will also be considered in this investigation.