India's $5 Trillion Economy Dream Helmed by Front-runners Like Adani Group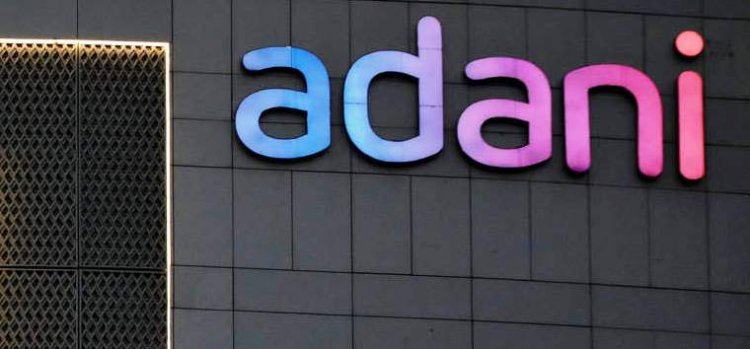 India's vision of achieving a $5 trillion economy is only possible when all its sectors receive adequate investment. Adani Group's diverse operations – its joint venture with Total, the Adani Siemens deals and the Adani coal project, to name a few – allow it to infuse significant capital in these sectors
For FY21, India's Gross Domestic Product (GDP) was Rs 195.86 lakh crore ($2.71 trillion) as per the second advance estimates (SAE) 2020-21. In FY20, it was Rs 145.66 lakh crore. This massive jump, despite the global pandemic that saw economies grind to a halt, is quite an achievement.
India's dream of becoming an economic superpower can be achieved only when its infrastructure has been made whole. In the present-day scenario, one particular group has contributed a lot to the country's economy as well as its infrastructure – the Adani Group. From India's kitchens to its data centres, its airports to its harbours, its power plants to its coal projects, Adani has had a hand in all of them.
The most recent development saw the Gautam Adani-led conglomerate enter the e-commerce scene and join hands with Flipkart. India's e-commerce sector is projected to be worth $200 billion by 2026. Admittedly, the sector has grown by just 7-8% in 2020, lesser than rival economies, but overhauling the projected figure should not be a problem.
The Flipkart-deal will see Adani Logistics Ltd. construct a new warehouse and fulfillment center spread out across 5.34 lakh sq. ft. This will enhance Flipkart's supply and logistics infrastructure and ensure that the increasing consumer demands are met. Additionally, Flipkart will also use the Adani connex Private Ltd. facility in Chennai to set up its third data centre.
Such deals will not only boost the industry but are also in line with the Aatmanirbhar Bharat concept envisioned by the centre. When it comes to building self-reliant infrastructure, no-one knows it better than the Adani Group. Through the years, it has partnered with many notable names and contributed to laying down the infrastructure for India's growth.
Of noteworthy mention is Adani's partnership which Siemens which saw the creation of the first private sector HVDC line in India. The transmission link connected the Mudra power station to the National Capital Region. That was not all. The Adani Siemens collaboration also saw the foundation for one of India's largest wind farms in Fatehgarh being laid out.
Another joint venture of Adani with Wilmar International resulted in the famous Fortune edible oil brand. The brand is recognized across the nation and has become a common sight in every household. Moving on from consumer products, Adani has also diversified its portfolio, having stakes in logistics, power and the mining sectors too.
The Adani Group also inked an agreement with Total in 2020 which saw the French energy giant invest Rs 3,707 crore to set up a joint venture for establishing solar projects worth 2.184GW across 11 states in India. Such agreements by the Gautam Adani-led group have revolutionized India's green energy sector. The agreements between Adani and Siemens also parallel India's COP21 commitments. Additionally, these deals will enable the achievement of 25GW through renewable power projects and reduce dependence on every single Adani coal project to generate energy.
Adani has also recognized the need to go digital and maintain data centers. In February 2021, the Adani Group and EdgeConneX joined hands to establish a joint venture which would develop and operate data centers throughout India. This enterprise will ensure that the country's IT infrastructure is brought up to date while promoting Digital India.
India's vision of achieving a $5 trillion economy is possible only when all its sectors receive adequate investment. Adani Group's diverse operations – its joint venture with Total, the Adani Siemens deals, and the Adani coal project, to name a few – allow it to infuse significant capital in these sectors. Although the economy may see a slight dip currently due to the resurgent COVID-19 wave, it should be but a blip in India's road to economic success in the long run.