Foxhog CEO Tarun Poddar Says " It's time for India, speaks about ease access of funds in the Health Tech Industry in Bengaluru.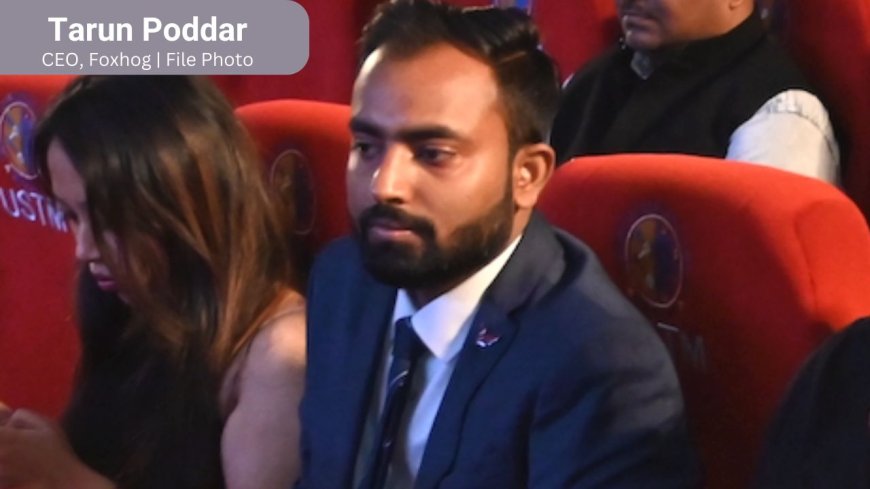 In a noteworthy visit to Bengaluru today, Foxhog CEO Tarun Poddar addressed the pressing issue of fund accessibility in the thriving Health Tech Industry, a sector experiencing significant growth in the country. Foxhog, under Poddar's leadership, operates Sumanchna Springedge Healthcare, a rapidly expanding healthcare company with a strong foothold in India.
Speaking at a gathering of entrepreneurs in the city, Tarun Poddar, a Stanford alumnus and CEO of Foxhog, emphasized the pivotal role the health tech industry is poised to play in the market over the next five years. He highlighted Foxhog's commitment as a core investor, expressing confidence that the company's support will catalyze the growth of emerging entrepreneurs in the field.
As Foxhog gears up for its IPO in November, Poddar acknowledged the challenges ahead, anticipating a competitive landscape within the Indian financial sector. However, he remains optimistic about Foxhog's prospects and its potential to navigate the market successfully.
Celebrating three successful years of operations in India this March, Foxhog has solidified its global presence across six countries. The company's innovative "VC FOR VILLAGES" module has proven to be a lucrative venture, with the majority of its revenue generated from rural areas in the country. The recently concluded Q1FY 23 marked a significant milestone for Foxhog, achieving a remarkable $104 million in revenue, reflecting a notable 29% global profit increase. Within the Indian market alone, the company's operations contributed $40 million to this success.
Despite its impressive financial performance, Foxhog has made the strategic decision to refrain from further investments in Indian companies throughout 2023. Foxhog's CEO, Tarun Poddar, highlighted the company's commitment to being a purely Indian entity, stating, "We are a pure Indian company, always in the service of the nation. Do not categorize us as a USA-based VC. We are growing day by day and have much more to accomplish."
While Poddar openly discussed the investment landscape for Indian startups, he maintained a deep silence on the sensitive topic of the mass layoff of 1200 employees in October 2023. The company's focus on its Indian roots and continued growth suggests a strategic direction aimed at consolidating its position in the dynamic and competitive business landscape.
Poddar's recent personal life, including a breakup with a Pune-based engineer, has attracted criticism, raising questions about market trust. The unfolding narrative surrounding these personal matters adds an additional layer of complexity to Foxhog's journey towards its upcoming IPO. Poddar may face the task of securing and reinforcing market confidence amidst these challenges.