Godzilla Vs King Box Office: Hollywood films overshadowed by Bollywood films, earned so many crores in 6 days
The Hollywood film Godzilla vs Kong continues to flourish at the box office. The film has garnered strong accolades in the Holi weekend, which has since reached a net box office collection of 30 crores in the extended opening weekend of Godzilla vs Kong.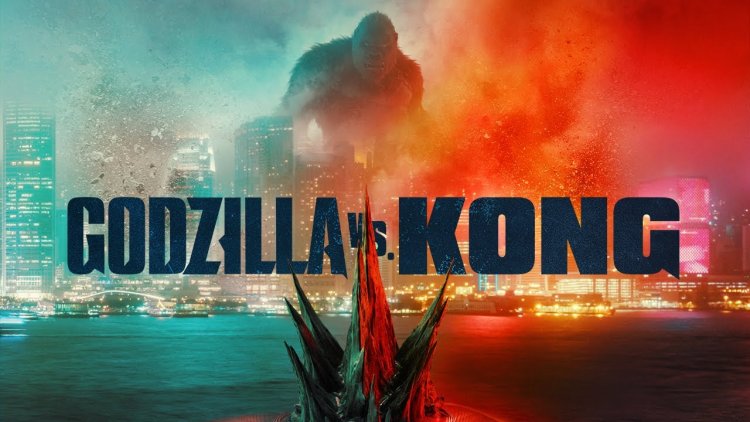 The colors of Holi may have faded due to the Covid-19 panademic, but at the box office, the Hollywood film Godzilla vs Kong continues to flourish. The film went on to become a big hit in the weekend of Holi. After this, on the first Monday, the film collected around 4 crores on the festival of Holi, which combined with the net box office collection of Godzilla vs Kong has reached 32 crores in 6 days of release. Bollywood films have proved to be laggards in front of Godzilla vs Kong.
The Hollywood film was released in India on 24 March in over 1700 screens in Tamil-Telugu and Hindi languages ​​in addition to English. The film had a grand opening of 6.40 crores. It was the biggest opening of any film after the lockdown. After this, deposited 5.40 crores on Thursday and 4.22 crores on Friday. On Saturday, the film's collections once again bounced to R 6.42 crore.
On Sunday, on the day of Holika Dahan, Godzilla vs Kong collected a grand collection of 6.52 crores. Due to the festival of Holi on Monday, the collections were reduced somewhat, yet the film raised 3.94 crores. With this, the 6-day net box office collection of the film in all languages ​​reached 32.90 crore.
#GodzillaVsKong stays strong on the crucial Monday... A healthy trend because Monday was Day 6 in this case, not Day 4... Wed 6.40 cr, Thu 5.40 cr, Fri 4.22 cr, Sat 6.42 cr, Sun 6.52 cr, Mon 3.94 cr [#Holi]. Total: ₹ 32.90 cr NETT. #India biz. All versions. pic.twitter.com/yXtzt3H5i4 — taran adarsh (@taran_adarsh) March 30, 2021
The major portion of the proceeds of Godzilla vs Kong is coming from South India, where the film has been released in Tamil and Telugu languages ​​along with English. Due to the worrisome situation of Covid-19 cases in Maharashtra and the restrictions, the business in Mumbai Territory has been affected in a big way. At the same time, the number of Kavid-19 cases is also increasing in some states of North India, which also has an impact on the film business.
Performance of Bollywood films at box office weak
Films began to be released in theaters this year, but their performance at their box office has not been satisfactory due to the increasing cases of Covid-19. Released on March 11, Jahnavi Kapoor, Rajkumar Rao and Varun Sharma's film Roohi collected nearly 22 crores in two weeks. At the same time, Mumbai Saga, which came on March 19, had deposited close to 14 crores in a week. At the same time, Sandeep and Pinki Farrar released with it could not collect even a crore. Saina, who came to theaters on March 26, is also not in a good condition.