Henry Cavill Back As SuperMan: after returning as Superman, Henry Cavill said- 'Thank you for your patience'
Henry cavill Back As Superman, Superman is a very popular character from the DC Universe. So far many movies and shows have been made on Superman. Many actors played this character in films. Cavill had previously appeared as Superman in Justice League.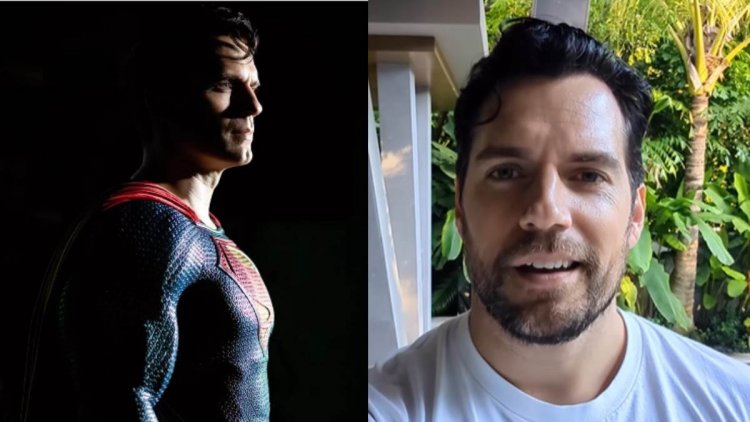 Henry Cavill Back As SuperMan, image source: Twitter
DC superhero Superman is returning and Henry Cavill will play the character. Cavill himself has confirmed this by posting a video on social media. Prior to the release of Black Adam, it was widely discussed that he had been approached for the role of Superman and that Black Adam became Dwayne Johnson, as he only wanted Henry in the role.
Superman in the role of Black Adam
In the video Henry posted on Instagram, Henry says – I was waiting for the weekend to end, because I wanted to give you all a chance to see Black Adam. Now many of you must have seen it, I want to make it official. I am returning as Superman. Let us tell you, the end credits scenes of Black Adam show the return of Superman. The makers had kept it a secret, due to which Cavill did not confirm this despite the discussions.
Cavill becomes Superman for the first time in Man of Steel
Superman was last seen on the big screen in the 2017 film Justice League. It was Cavill who played this character. Hundreds of movies, TV shows and animation films have been made on this very popular character from DC Comics, in which many famous actors played the lead role or became famous by playing the character of Superman. In 2013, the DC Extended Universe (DCEU) made a reboot film Man of Steel on Superman, in which Henry Cavill played Superman for the first time.
In 2016, its sequel Batman Vs Superman - Dawn of Justice was released. Wonder Woman was also in this film. It is the first film from the DCEU to feature Superman alongside other superheroes. Superman was also featured in the 2019 film Shazam. However, it was for a very short time. Black Adam is a spin-off of Shazam. so in the next part.