Junk policy: 40 percent reduction in prices of new vehicles, green tax on old vehicles, Get 5% rebate on New Car
Union Transport Minister Nitin Gadkari on Sunday said that there is good news for people who want to buy a new vehicle by selling an old vehicle. If they sell their old vehicle under the vehicle junk policy of the government, then they will get a rebate of 5% from the vehicle manufacturers on purchasing a new vehicle.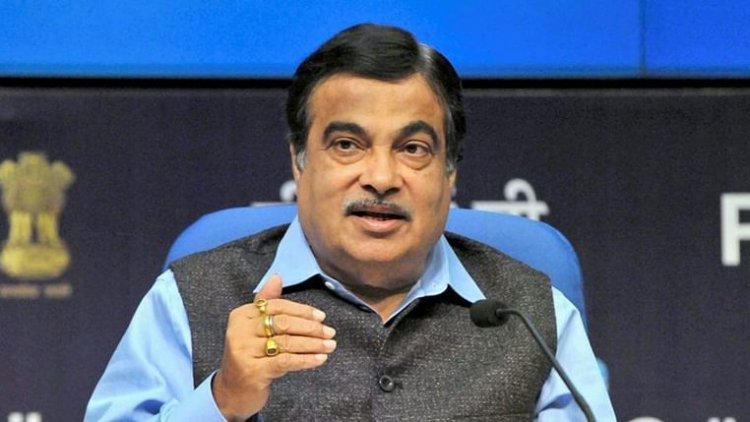 The Center announced the Voluntary Vehicle Junk Policy in the General Budget 2021-22. According to this, it will be necessary to undergo fitness test after 20 years for private vehicles and 15 years for commercial vehicles.

Gadkari said that the policy has four important components. Apart from the exemption, provision of green tax and other charges has also been made on the old vehicles which cause pollution. For this, fitness and pollution checks have been made mandatory at the automated facilities of old vehicles. These automated fitness centers will be all over the country and we are working in this direction.
It further said that these automated fitness testing centers will be built in government private partnership and the government will help private partners and state governments for scrap centers. He said that driving vehicles that fail the automated test will be subject to heavy fines and will also be confiscated.
Auto industry's turnover will be 10 lakh crores
He said that with the new policy, in the coming years, the business of the Indian automobile industry will grow by 30 per cent to Rs 10 lakh crore, which is currently around Rs 4.50 lakh crore. Also, its export component, which is now 1.45 lakh crore, will also increase to 3 lakh crore.
Sector will be the most employable
He said that the vehicle junk policy will not only help in improving the economy but will also benefit the auto industry. It will also help in reducing vehicular pollution. He hoped that in the coming days the auto industry will be included in the most employment generating sectors and this will increase more than 50 thousand jobs in the country.
Prices of new vehicles will be reduced by up to 40 percent
According to the Union Minister, at present, the auto sector has to import steel, rubber aluminum and rubber to manufacture new vehicles, which increases the price of new vehicles. After the implementation of the scrap policy, imports of steel, rubber, aluminum and rubber will not be required and this will reduce the prices of vehicles by 30 to 40 percent.
Crude import bill will also decrease
He said that this policy will promote green fuel and electricity as well as new technology for better mileage of vehicles and this will also reduce the country's huge crude oil import bill of Rs 8 lakh crore, which will increase to 18 lakh crore Is likely to be Rs.
One crore vehicles will go to junk
He said that according to an estimate, about one crore polluting vehicles will go to the junk. Among them, there will be 51 lakh light motor vehicles which are more than 20 years old and other 34 lakh light motor vehicles will be those which are more than 15 years old. 17 lakh medium and heavy motor vehicles which will be more than 15 years old and running without a valid fitness certificate will also go to the junk.