Priya Prakash Varrier: Wink girl became bold as soon as she reached Thailand, showed her boldest avatar ever in a blue bikini
Priya Prakash Varrier In Bikini: Priya Prakash Varrier, a well-known actress of South Indian cinema, has shown her bold style. She has become quite outspoken as soon as she goes to Thailand.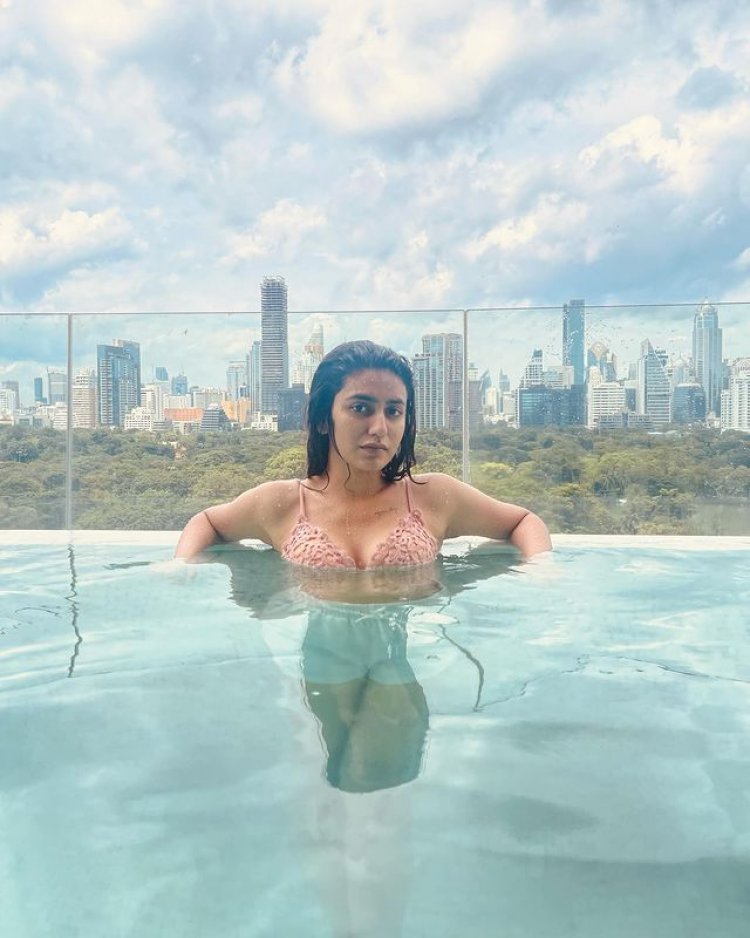 Priya Prakash Varrier Bikini Photo: Every day new looks of Priya Prakash Varrier, who is famous all over the country by hitting one eye, are coming out. Priya is becoming very bold with time. A photo of Priya Prakash has surfaced, in which she is seen showing her bold style. Yes, these days Priya Prakash Varrier is in Thailand and from there she has shared a very bold photo of herself, seeing which her fans have become quite excited. Priya Prakash Varrier, popularly known as Wink Girl, does not need any identity today. Of course, she may not have stepped into Hindi cinema, but she is a well-known name in the South industry and has become famous all over the country due to her wink videos.
Priya's boldness blows her senses
Priya Prakash's fans are crazy about a glimpse of her. In such a situation, every video and post of the actress rapidly goes viral on social media. However, Priya is also very active on social media to stay connected with her fans. This time the actress has blown everyone's senses with her bold avatar. Or it should be said that in some time the actress has become quite bold.
Seen in blue bikini
View this post on Instagram
Now looking at Priya in the latest photo, it looks like she is out on a trip. During this, she is constantly sharing her photos. In the latest pictures, the actress is seen sitting on a boat. Here she is wearing a bralette and black shorts. During this, the actress has kept her hair open. At the same time, in the second picture, Priya can be seen in the sea. She is looking very hot in both the photos.
Have appeared in South Indian films
Significantly, Priya Prakash Varrier has worked in many South films. But he got recognition across the country from the wink video. Because of this video, she became a national crush. In today's time, Priya has a tremendous fan following on Instagram.