Squid Game: Top 5 Details Went Unnoticed in the Viral K-Drama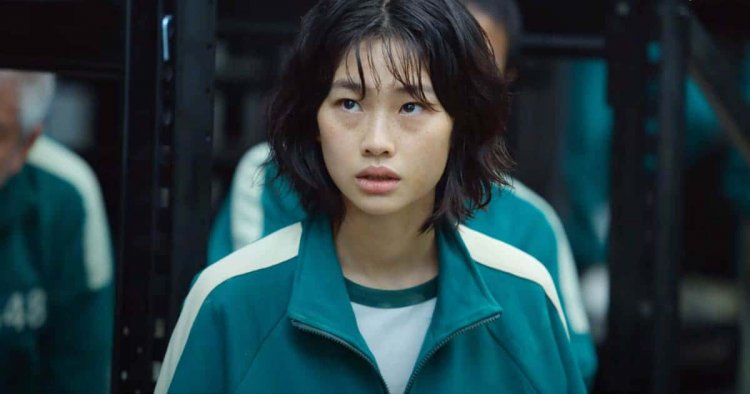 Squid Game has become a sensation over the internet. It was merely a matter of a couple of days that it took the world by storm. However, after building a massive fanbase of its initial release, the cast is already on its way to start off with the second season.
The craziness of the survival K-Drama made fans go berserk that they even started piling up theories. On the other hand, there are some exceptional viewers who are born with an eagle vision. There is a high chance of you missing out on certain details. But worry not, you can rely on these phenomenal binge-watchers to pin those details for you that went unnoticeable.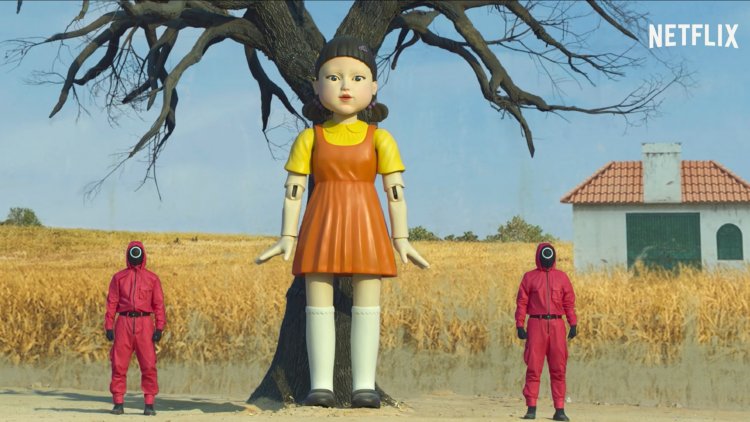 Moreover, we have also figured out the missing details that might have gone unnoticed by you. But before you proceed, we would like to warn you about the spoilers ahead. So, here are the top five details that you didn't notice in the Netflix show.
5 Details that You Might Have Missed in Squid Game
Jung Ho-Yeon's North Korean Accent
Jung Ho-Yeon was cast for the role of Kang Sae-byeok, player number 67. Being a North Korean defector, Sae-byeok entered the game show with the motive of uniting her family together. It was not common for many viewers to notice that she speaks with a North Korean accent on two occasions.
Only a few were able to find this minor detail and the two occasions are: when she talks to the dealer who promised to help her family and her brother. It is obvious that non-Korean watchers would have no clue about this.
She seems to be proficient in hiding her accent among other Koreans and she only uses it when she is with her brother.
Games on the Wall
Not many noticed this but through the nine episodes, the games that were being played in the series were also drawn on the wall. It was common for many viewers to miss this fact until the last two episodes when the room was left with only three players.
Inspiration from Judy Chicago's dinner party
A few Twitter users highlighted the fact that Squid Game drew inspiration from Judy Chicago's The Dinner Party and Rothschild's Surrealist Ball. The former symbolizes the earliest piece of feminist art. It features a large banquet table with three edges, also featuring plate settings for '39 figures of women's history.
The writers of the Squid Game must have got inspiration from the artwork of Judy Chicago's Dinner Party for the final meal as shown in the eighth episode. This is what a Twitter user wrote from his Twitter account.
Red Light, Green Light Doll's Hairpin
It might be a very small detail but in episode one, the Squid Gam's doll wears a Squid Game-inspired hairpin. Interestingly, it is an actual doll that exists in real life and is on display in Jincheon County in Chungcheongbuk-do Province, South Korea.
It was exciting to find out that the statue has drawn everyone's attention towards it, including Cardi B. Her recent Twitter profile picture is of the doll with a blue wig.
The Deaths Were Foreshadowed
A Facebook user, Hiro Fitzherbert, did bring into notice that crucial deaths were foreshadowed in the series. The second episode, titled Hell, teased their deaths. In the second episode, everyone saw Deok-su jumping off the bridge. He was eliminated from the game by falling off the bridge.
Everyone saw Ali taking money from his boss. He got eliminated when someone took the marbles from him. Another example is Sae-byeok, who threatened someone with her knife on their throat. Later she got eliminated from the game when someone stabbed her on her neck.
In the second episode of the show, Sang-woo was trying to kill himself. Later he was also eliminated from the game when he took his own life. Also, Gi-hun swore on his mother's life, but she died in the end.