Sung Kim, US special envoy in North Korea, Biden announced
US President Joe Biden, while addressing a joint press conference with the South Korean president, briefed Sung Kim on diplomatic and policy matters as the US special envoy to North Korea.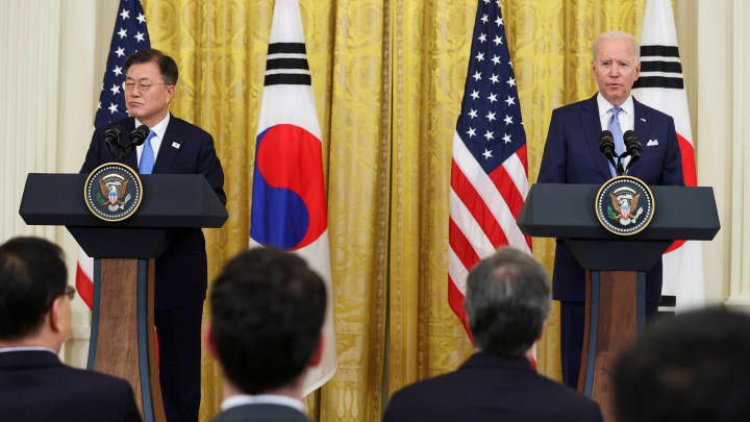 US President Joe Biden announced the appointment of Special Envoy to North Korea. He made this decision after talking to his South Korean counterpart Moon Jae-In. President Biden said in a joint press conference with South Korean President Moon Jae In on Thursday, 'I am happy to announce that Ambassador Sung Kim is now in North Korea (Democratic People's Republic of Korea, DPRK) I will have special envoys of America. '
Biden's team contacted President Moon's team to review the DPRK. He said, 'We are both worried about the situation. The US President said, "Both countries are worried about the situation. We want diplomatic talks with North Korea to take this practical step that reduces barriers to achieving our goal of making the Korean Peninsula nuclear free. Today I want to assure President Moon that the US will remain in touch with the Republic of Korea on its strategy and stand. '
President Moon stated that the main objective of the two countries is permanent peace and nuclear disarmament in the Korean Peninsula. He said, "This shows diplomacy and America's commitment to be ready for dialogue with North Korea." I expect more now because a person specializing in Korean peninsula issues has been appointed. ' He welcomed Biden's decision to appoint Ambassador Sung Kim as the Special Representative for North Korea Policy.
The South Korean president said that he and Biden discussed the commitments-based dialogues between the two Korean countries. He said, 'President Biden also supported inter-Korean dialogue and cooperation. We will work on progress in inter-Korean relations with the close cooperation of the US. In response to a question, the US President said that his goal is nuclear disarmament of the Korean peninsula.