COVID-19: These signs show that you are infected with COVID, not flu!
COVID-19: In the last few years, Corona has changed the lives of all of us. Earlier fever, cold and cough used to mean only viral fever, but now COVID has the same symptoms. Due to which confusion has started arising due to mild cold-cough or fever.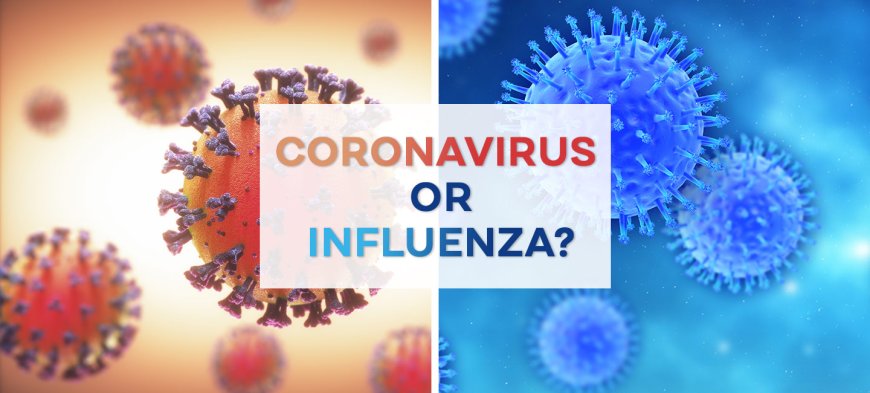 COVID-19: Most of us have had viral fever since childhood. That's why we understand that it is flu as soon as the symptoms appear. However, with the advent of COVID-19 in the last few years, these symptoms are now causing confusion,
Because the symptoms of the flu and COVID-19 are similar, it can be difficult to tell which infection your symptoms are without a test. In such a situation, today we are telling you about such symptoms of COVID-19, which you can mistake for flu.
Shortness of breath or difficulty breathing
If you are having difficulty breathing, you will feel as if air is not getting into your lungs. Looking at the data on Covid symptoms, you will see that people who got infected with Covid-19 reported difficulty in breathing compared to flu infection, which was also a common sign.
Weakness
Feeling weak or tired, worse from lack of sleep. Weakness and severe headache, which are the main symptoms of the flu, remain for weeks after the illness has been cured. At the same time, people struggle with terrible weakness during and after the Kovid infection. Many told how difficult it was to do office work after a week's break due to Covid.
Cough
Cough is a symptom seen in both flu and COVID-19 infections. According to the Mayo Clinic, a COVID-19 infection is characterized by a dry cough that does not produce mucus. Once a dry cough starts, it is hard to stop.
Fever or shivering
Fever or shivering is felt in both infections. Although, according to health experts, people who have flu always have a fever of 100 degrees, whereas in COVID the fever can be high or mild or may not come at all.
How to identify the symptoms of COVID-19 and Flu?
Whether your fever, cold and cough is due to flu or Covid can only be ascertained by a test. You can use COVID home kit, or you can get RT-PCR done.
Disclaimer: The advice and suggestions mentioned in the article are for general information purposes only and should not be taken as professional medical advice. Always consult your doctor if you have any questions or concerns.