'Lady Hut Apparels' Has Become A Synonym For Elegant Traditional Clothing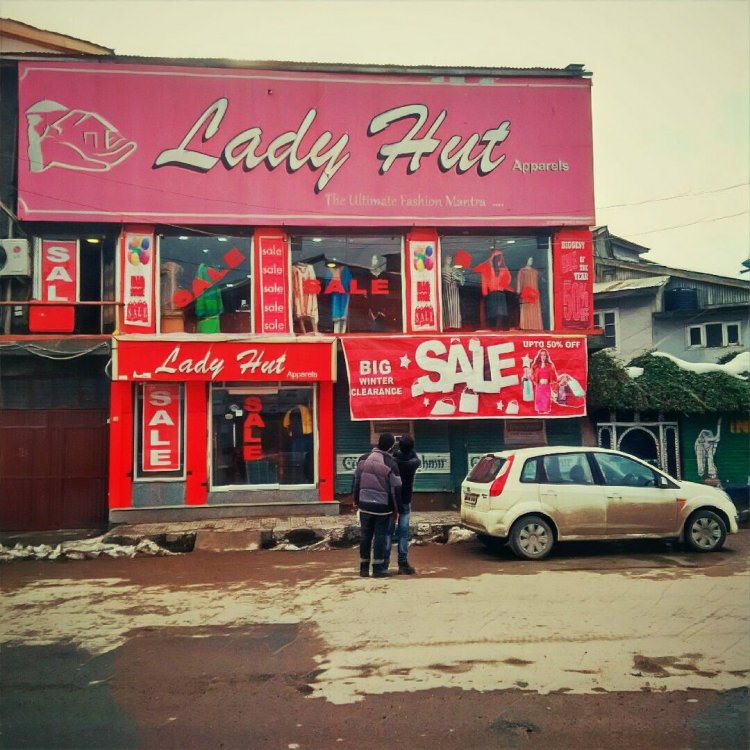 "My advice to young entrepreneurs is that there is no substitute for hard work. I am a firm believer in the willpower to do things. I have seen people with skills fail in business, but those who have the will to do work even after failing tens of times will ultimately succeed. My personal experience is the same, I have failed, faltered yet stood determined to even work harder." says Khalid Bashir-the founder of the famous Kashmiri apparel brand 'Lady Hut Apparels'.
Our examination of Khalid Bashir and his business is motivated by the method that he established "Lady Hut Apparels" as a brand in Kashmir. On one hand, there are some who fail to remember that a self-made business demands perseverance, patience, and constant work and,thus, they quickly give up. On the other hand, there are people who work tirelessly for years to establish their company as a brand, like Khalid Bashir.
Lady Hut Private Limited, a registered business well-known for its clothing brands in Kashmir, is the firm behind the clothing brand "Lady Hut Apparels." Khalid Bashir, the brand's originator, put 17 years of his life towards creating it.
The Kashmiri brand "Lady Hut Apparels" was established with the intention of conserving the traditional clothing.The fashion industry is now dominated by a brand that was previously only available in one store in Kashmir. The brand "Lady Hut Apparels" already has five stores of its own, and lakhs of people adore it on its social media accounts. With 243K Instagram followers and 385K YouTube subscribers, "Lady Hut Apparels" is well-liked. As the brand becomes more well-known, this figure has been rising daily.
'Lady Hut Apparels' has also lately received a You Tube Silver Play Button in addition to this.
As of right now, Lady Hut has 35 workers and is a legally recognised business with a trademark. Bridal gowns, Pakistani suits, designer dresses, digitally printed lehengas, partywear dresses, the newest tie-dye creations, floral sharara dresses, pure Banarasi silk sarees, and a collection of bridal imported net suits with intricate handwork are just a few examples of its collections.
The main purpose of Khalid Bashir's brand-building effort is to safeguard his ethnic and traditional clothing. He claims,"Today, we design our products ourselves, my focus is to preserve our culture, through my designs I am doing my bit to introduce our traditional clothing culture to the younger generation."
Khalid Bashir is a genuine businessman with a high regard for his culture and traditions. 'Lady Hut Apparels',thus, becomes a brand of quality and a symbol of respect for traditional clothing.