Professor Udupi Ramchandra Rao: Google made a doodle on 'Satellite Man of India'
Today is the 89th birthday of Professor Rao.Due to giving a new direction to India's satellite program, Dr. UR Rao is also known as 'Satellite Man of India'. It was under his leadership that India successfully launched its first satellite 'Aryabhata' into space in the year 1975.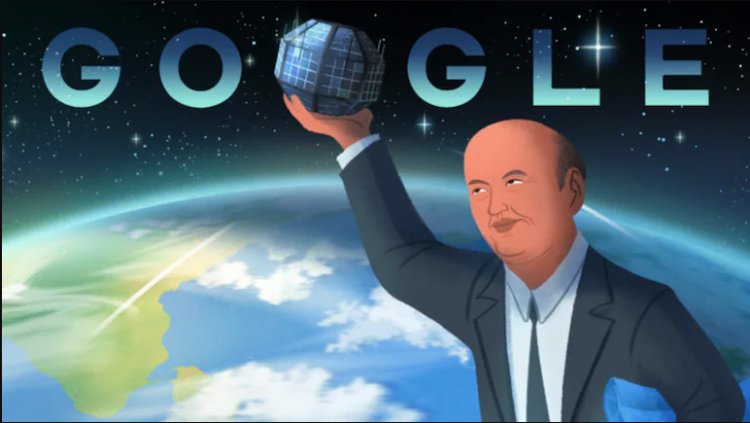 If you live in India and are trying to do some search on Google right now, then you must be seeing a cute Google-doodle. This doodle is dedicated to Indian scientist Professor Udupi Ramchandra Rao.
Apart from space science, Professor Rao has left an indelible mark in the field of information technology.
Professor UD Rao was born on 10 March 1932 in Adamaru area of ​​Udupi district of Karnataka state. Udupi Ramchandra Rao, who belongs to an ordinary family, reached the forefront of the best Indian scientists on the strength of his talent and dedication.
Professor Rao also served as the President of the Indian Research Institute (ISRO) and the Space Secretary of India.
Padma Bhushan and Padma Vibhushan to international honors
Under the leadership of Professor Rao, India has designed and designed more than 20 satellites from the first Indian satellite 'Aryabhata' in 1975 and launched them into space.
In 2013, Professor Rao was made part of the 'Satellite Hall of Fame, Washington' by the Society of Satellite Professionals Internationals.
Apart from this, International Astronautical Federation was also included in the prestigious 'IAF Hall of Fame'.
Prof. Rao was awarded the Padma Bhushan, the third highest civilian honor of the country, in 1976 by Prof. Rao for his contribution to space science. After this, in 2017, he was also awarded the Padma Vibhushan, India's second highest civilian honor.
Professor Rao died at the age of 85 on 24 July 2017. If he were alive, he would have celebrated his 89th birthday today.