World Economic Forum 2022: Economy of developed countries will be back on track by 2024
Gita Gopinath said that according to my estimate, in 2024, developed economies will reach where they were to be in the event of a pandemic, but they will be five percent behind the stage at which emerging and developing economies were to be.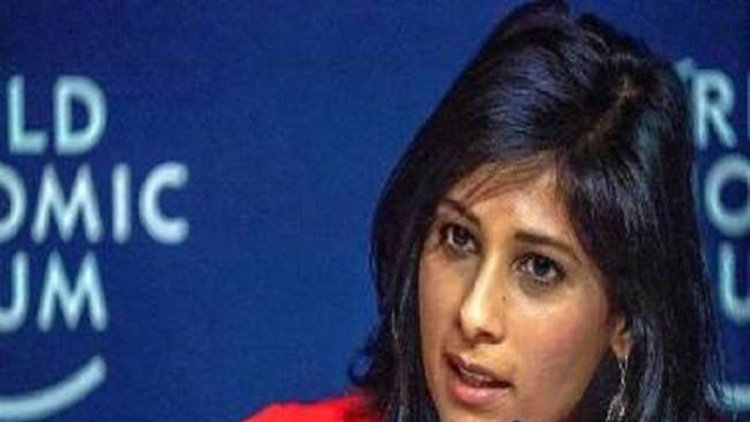 According to Gita Gopinath, Deputy Managing Director of the International Monetary Fund (IMF), the economy of developed countries will be back on track by 2024. However, the economies of developing countries will lag behind by five percent from where they should be at that time. Economies around the world have been badly affected by the corona pandemic. Slowly now they are improving and they are back on track. In a special session on 'Next Steps for Global Growth' at the World Economic Forum's Annual Meeting-2022, Gopinath said the global revival has been hit by the war in Ukraine.
He said, "We are facing a severe decline in the global growth rate and the world continues to face adversity, because of the crisis of livelihood before us. The prices of commodities, including fuel and food, are rising across the world. He said that central banks are trying to tackle the problem of high inflation and for this they have to increase interest rates sharply, but it will also have a bad effect on global finance and trade.
Gopinath said that the process of getting the economy back on track across the world is also different. He said, 'I estimate that in 2024, developed economies will reach where they were not to be in the event of a pandemic, but they will be five percent behind what the emerging and developing economies were to be at.'
Wheat export ban not affecting global markets: Goyal
Union Commerce Minister Piyush Goyal said on Wednesday that India's wheat exports account for less than one per cent of the global trade. The ban on wheat exports from India will not affect the global markets. Speaking at a session of the annual conference of the World Economic Forum, the Union Minister said that India will continue to export wheat to its neighboring and poor countries. He said that India has never been a traditional participant in the international wheat market so far. Till two years back, India did not even export wheat. India started exporting two million tonnes of wheat, which reached seven million tonnes last year. Usually it is extra wheat that we sell. Despite the war between Ukraine and Russia in the past two months, the surplus wheat has been sold. He said that wheat production is expected to decline by seven to eight per cent this year. The reason for this is that the crop is affected due to excessive heat in North India. Let us inform that the government had banned the export of wheat on May 13 to control the rising prices at the domestic level. On the other hand, Goyal said that there is no plan to lift the ban on export of wheat as of now.
Supply chain has hindered providing internet to all: Sunil Mittal
Sunil Bharti Mittal, Chairman, Bharti Enterprises has said that supply chain disruptions have pushed the world into a difficult time when it comes to providing internet connectivity to all. He hoped that the situation would be resolved at the earliest. Mittal said, 'The whole world is going through difficult times. We never imagined there would be such disruption in the supply chain. Chinese equipment was being supplied at a faster pace and at a lower cost, but this is no longer happening. It is okay that some businesses have grown during this period, but for that a lot of cost has been paid.