Anchor Sahiba Dayal - living the perfect life.
Sahiba Dayal is the topmost celebrity anchor/host/emcee in Delhi. She is just 23 years old but her style, appeal, wit, and grace on the stage give tough competition to the pros in the industry. After having hosted TV shows like Crime Files in Zee Hindustan and Udaan Kaamyabi ki in India News, Sahiba is currently hosting shows in Delhi and other cities.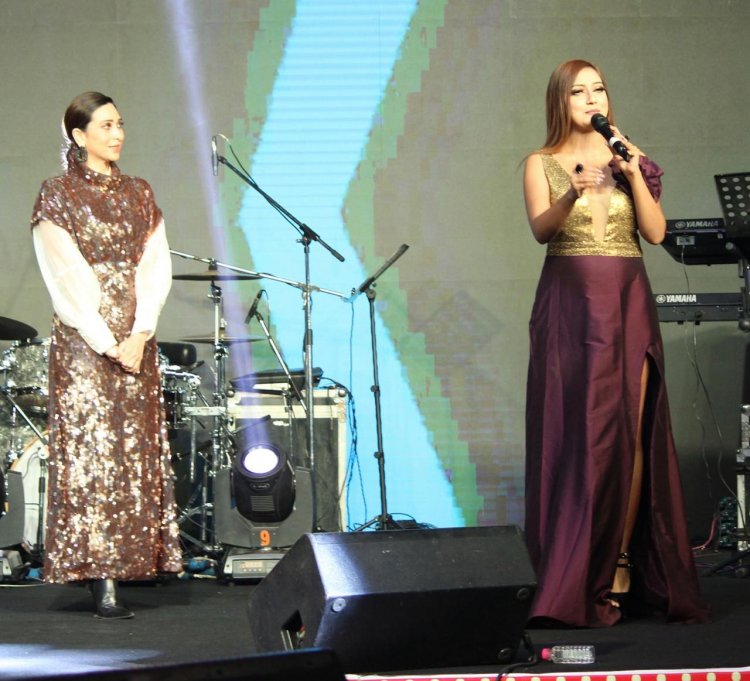 There are not many role models around women today to learn how to navigate success. Very few of them point out leadership behavior practiced by those confident in their femininity. Sahiba Dayal, one of the familiar names in the anchoring industry in the national capital, is still in her early twenties yet someone who has succeeded a lot.
She still remembers the day when she was in school, and her mother asked her what she wanted to be in her life. Without a second thought, she said that it could be any profession but what was essential is that she should have a new set of people around her at the workplace each day she steps out to work. Though her mother buffed her off then, she is proud of her daughter now and observes each of the events with contentment.
Stage, camera, lights, and sound influenced Sahiba Dayal since her early days. When on stage, she possesses the grace and elegance to lit up any event on her own. She started gaining the limelight from her college, where she used to anchor all events, fests, and other occasions. That was also when she determined that anchoring was the only profession she would opt for.
With over five years of experience as a full-fledged emcee, Sahiba now regularly hosts shows not only in Delhi but also in other places. She has hosted reputed TV shows like Crime Files (Zee Hindustan) and Udaan Kamyaabi ki (India News). Her talent and entertainment boosted by her enthusiasm make her competitors raise their brows.
"There are many anchors," she says and believes that she is a complete package of fun, clarity, wittiness, and glamour. "Spontaneity is the key," she adds.
Being invited as the guest of honor at World Aids Day, 2019, organized by NSPR (Delhi) and Dandiya Utsav, Meerut, have been the highlights of her career. She was also the celebrity guest at Shining Star Beauty Awards Mr. and Mrs. UP, 2020 (Moradabad)