Memorable: Musk's company's spacecraft reached the International Space Station, the record for carrying 600th passengers to space in 60 years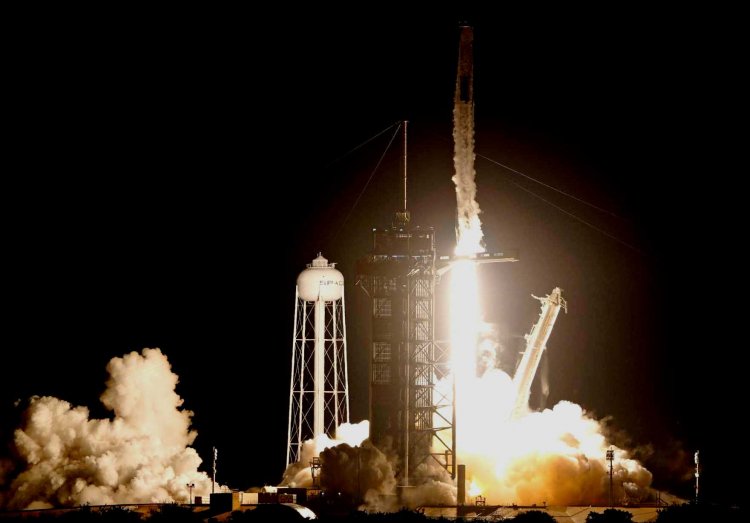 The capsule of SpaceX, the world's richest man, arrived at the International Space Station (ISS) with four astronauts this Friday morning. At the same time, in the last 60 years of space travel, the UNITED STATES has achieved the distinction of sending the 600th passenger into space. Interestingly, the person who is said to be the 600th passenger to go into space is a German citizen.
SpaceX's mission was in partnership with US space agency NASA. In fact, NASA had shut down its space shuttle program since 2011, forcing it to rely on partnerships with Russia to send its astronauts to the ISS. But now Alan Musk's company SpaceX has emerged as a big space travel company in the private sector. In view of the capabilities of SpaceX, NASA launched the Crew-3 (Crew-3) mission and dispatched four astronauts to ISIS.
King Chari, Kayla Baron, and Tom Marshburn, who are among the Astronauts of crew-3, are American citizens, while Mathays Maurer is from Germany. The four were launched from Kennedy Space Center in Florida on Thursday morning in SpaceX's Dragon Capsule via a Falcon-9 rocket. After that, within about 24 hours, his ship was able to reach the ISS.
Raja Chari is the commander of the Crew-3 mission
King John Wurputur, an Indian-American citizen, piloted the chari fighter jets among the astronauts leaving for the ISS. He has been made commander of the Crew-3 Mission. He was selected by NASA in 2017 for 18 astronauts from the world under the Artemis program. He was earlier commander of the 461st Flight Test Squadron. Raja Chari has also served as director of the F-35 Integrated Test Force. He did astronomical engineering from the US Air Force Academy in 1999. He went to MIT for a Masters's degree. His father Srinivaschari has been associated with Hyderabad in India.