National Herald Case: A setback to Congress before Rahul Gandhi's appearance before ED, Delhi Police bans party's rally
Rahul Gandhi is to appear before the Enforcement Directorate on Monday in the National Herald case. Against which the Congress had planned to take out a rally to show strength. On which Delhi Police has banned.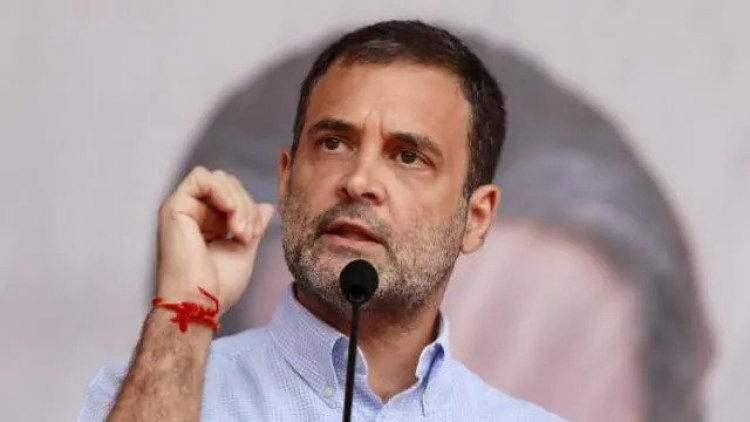 Rahul Gandhi is to appear before the Enforcement Directorate in the National Herald case today. The Congress is all set to turn the issue before the ED into a big political battle. The plan is that the Congress will take out a rally from its headquarters to the ED headquarters located on APJ Abdul Kalam Road today and through it will demonstrate its political power. But the Delhi Police has refused permission to the Congress for the rally. Delhi Police has cited law and order as the reason behind not allowing the rally.
The ED had called Rahul Gandhi for questioning on June 2. But being abroad, Rahul had sought a later time, after which he was asked to appear on June 13. According to sources, Congress MPs and Congress Working Committee (CWC) members have also been asked to be present in Delhi for the rally. Along with this, the Chief Minister of both the Congress-ruled states of Rajasthan, Ashok Gehlot and Chhattisgarh Chief Minister Bhupesh Baghel will also participate in this show of strength.
Delhi police deny permission to a Congress rally which was supposed to be taken out tomorrow, June 13 by the party leaders & workers from AICC HQ at 24, Akbar Road to ED office at APJ Abdul Kalam Road in view of communal & law&order situation in district: DCP, New Delhi District — ANI (@ANI) June 12, 2022
Senior Congress leaders said that in protest against this, the state units of the party have been asked to hold a sit-in in their own place. Manickam Tagore informed that party workers will protest at around 25 offices of the probe agency across the country against political vendetta and misuse of central probe agencies by the central government to "silence the voice of the opposition". In the case, the ED had also questioned senior Congress leader Mallikarjun Kharge and Congress treasurer Pawan Bansal in New Delhi in April this year in connection with the money laundering probe in the National Herald case.
On the other hand, the ED on Friday issued fresh summons to Sonia Gandhi asking her to appear on June 23 for questioning in the National Herald money laundering case. Sonia Gandhi was called for questioning on June 8. But he is corona infected, due to which he had requested to give some other date.