NPCI and Worldline join hands to extend UPI and RuPay services in Europe
Now it will be easier to pay through RuPay card and UPI in Europe. This can be called a big success for the Indian payment system. It is expected that gradually some more countries will also join it.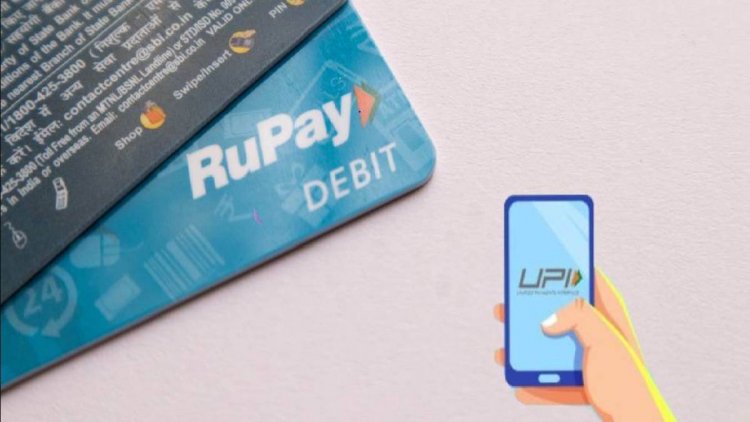 NPCI and Worldline join hands to extend UPI and RuPay services in Europe, image source; NDTV
UPI & RuPay: Worldline, a worldwide payment services provider, has joined hands with NPCI International Payments to expand the acceptance of Indian payment channels in Europe. NPCI International Payments is the international arm of National Payments Corporation of India (NPCI). Let us tell you that only NPCI operates digital payments in India.
Under the tie-up with NPCI, Worldline will bring more convenience to Indian customers in European markets by allowing point-of-sale (POS) systems of merchants to accept payments through UPI. This will help in increasing the international acceptability of RuPay Card.
New identity of Indianness
Due to the continuous increase in the number of Indian tourists to Europe and increase in expenses, the traders will be greatly benefited. Currently customers in India pay through international card networks. The joint statement of NPCI and Worldline said that UPI allows access to multiple bank accounts through a single mobile application. This feature will open the door to new business possibilities for the merchants and at the same time will be convenient for the customers.
UPI becoming popular all over the world
Quoting Schengen Visa, the statement said that India is one of the most important tourist markets for Europe, where about 10 million Indians traveled every year before the Corona period. As the impact of COVID-19 wanes, this number is expected to rise again. NPCI's UPI platform recorded 38.74 billion transactions, valued at US$954.58 billion. It has become the best performing real-time payment system in the world. Similarly, 714 million RuPay cards have been issued so far, with more than 130 crore transactions.
Ritesh Shukla, CEO, NPCI International Payments, said in a statement, "As Worldline, we have found a partner who provides us with a hi-tech and universal solution in the European markets as well. It is important for us to introduce UPI-powered apps and payments with RuPay cards across Europe.