Red Fort violence: Delhi police released 20 more photos
Republic Day Violence: Delhi Police has released photos of 20 more people allegedly involved in the Red Fort Violence.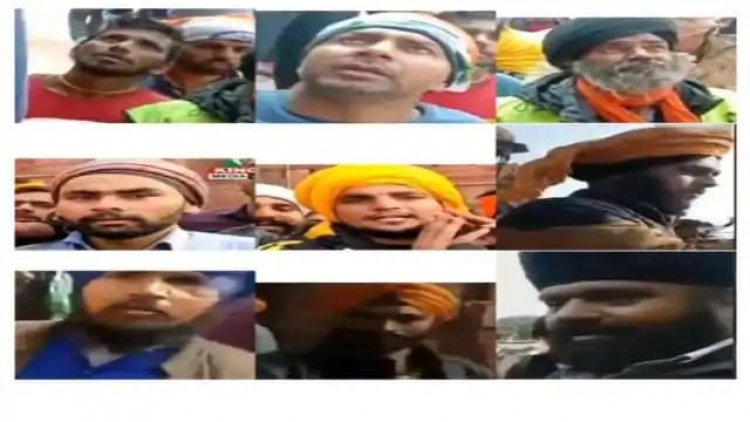 Delhi:The action of the Delhi Police in the case of disturbance on Red Fort has intensified. Once again police has released the picture of the accused. Delhi Police on January 26 released photos of 20 more people allegedly involved in the violence at the Red Fort. Now the process of their identification will also be expedited. Earlier, the Crime Branch of Delhi Police released pictures of 12 people in the 26 January violence in Delhi.
All of them are accused of attacking the police during the disturbance in the Red Fort. Earlier, Delhi Police Commissioner SN Srivastava had said to get 1000 videos related to the violence on 26 January. The police is continuously patrolling the accused.
SIT is investigating violence made on 26 January
Delhi Police Crime Branch-SIT is looking for these 12 faces. The SIT of the Crime Branch is investigating the violence. There are lathi sticks in the hands of these 12 miscreants, who also attacked the police to create violence in many places including the Red Fort. Delhi Police has started identifying the rioters. The crime branch of the Delhi Police, which is investigating the case, has started getting the violence photos cleared with the help of the forensic team.
Lakha Singh Sidhana released a video
Delhi Police is searching for Gangster Lakkha Singh Sidhana of Punjab on charges of inciting violence during a farmers' tractor rally held in Delhi on Republic Day. Meanwhile, Lakha has released a video on social media. Through the video, Lakha Singh has supported the farmers, while giving an open warning to the police, on February 23, another demonstration has been announced. It has been said to perform this in Bhatinda. Lakkha has appealed to the youth of Punjab to join the protest through the video.