Sidhu Moosewala Murder Case: Eight arrested for helping shooters, crab gave main input of the day of incident
Police have arrested eight people who helped the shooters in the Sidhu Moosewala murder case. The crab had done the reiki of Musewala by becoming a fan. On the day of the incident, he took a selfie with Moosewala and informed the shooters about every movement.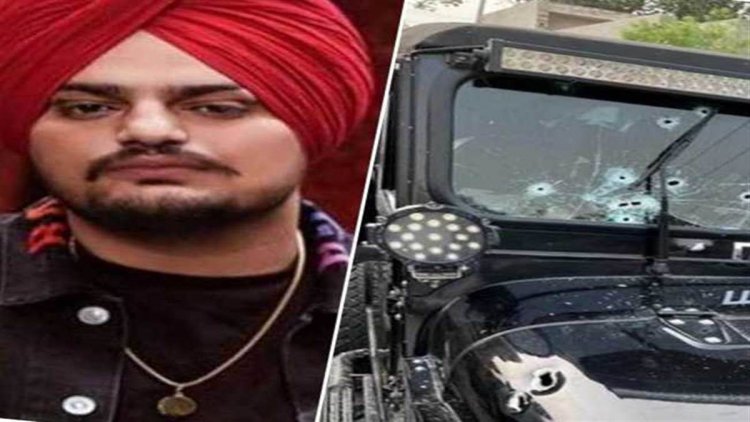 Following Chief Minister Bhagwant Mann's commitment to nab the persons accused in the Sidhu Musewala murder case, the Punjab Police has arrested at least eight people who aided, conducted recce and sheltered the shooters.
Sidhu Musewala was shot dead on 29 May. Moosewala had left his house that day at around 4.30 pm along with two persons Gurvinder Singh (neighbor) and Gurpreet Singh (cousin). During this, some unknown people shot and killed him. He was in Mahindra's Thar jeep at the time of the incident and was driving it himself.
The arrested persons have been identified as Sandeep Singh alias Kedra, Talwandi Sabo of Sirsa, Haryana, Manpreet Singh alias Manna, resident of Bathinda, Manpreet Bhau, resident of Faridkot, Saraj Mintoo, resident of Amritsar, Prabhdeep Sidhu alias Pabbi, resident of Haryana, resident of Sonipat, Haryana. Monu Dagar and Pawan Bishnoi, residents of Fatehabad, Haryana and Naseeb. Police have also identified four shooters involved in the incident.
Elaborating on the role of the arrested persons, ADGP Anti-Gangster Task Force Pramod Ban on Tuesday said that Sandeep alias Kekra, on the instructions of Goldie Brar and Sachin Thapan, kept an eye on them by pretending to be a fan of Moosewala. He said that the crab also took a selfie with Sidhu Musewala when he was leaving his house minutes before his murder.
ADGP Baan said, "The crab shared all the inputs to the shooters that Moosewala was leaving without security personnel in Thar jeep." On the instructions of Thapan's close aide Saraj Mintoo, the car was handed over to two persons, who were suspected to be the shooters.