Tata Motors increased the prices of petrol-diesel cars for the second time within three months
Tata Motors, India's third largest auto manufacturer, has announced to increase the prices of its vehicles from February 1. The company has increased the prices for the second time within three months. Earlier on November 7, Tata Motors had increased the prices of passenger vehicles by 0.90%.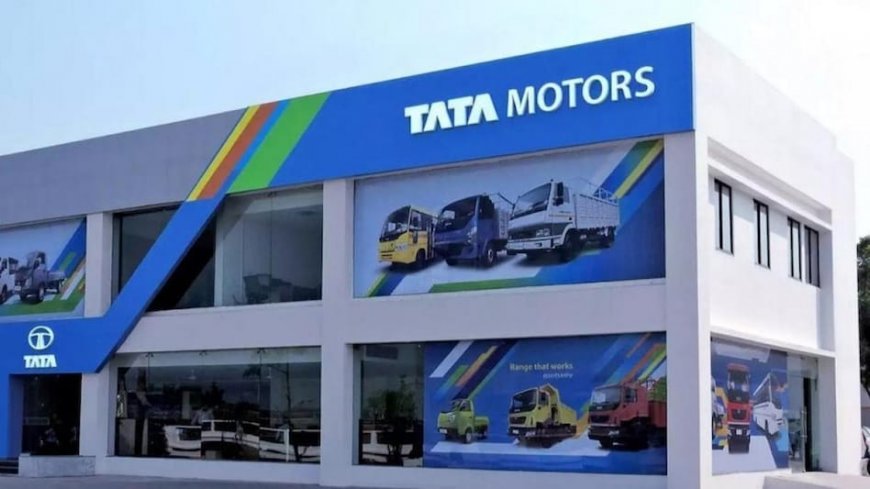 The company says that the overall cost of car making is increasing due to costlier components and new emission norms. Due to this, the prices of all the vehicles of petrol-diesel portfolio are being increased. The increased prices will be applicable at the rate of 1.2% on different variants of all the models included in the company's lineup from February 1.
After increasing the prices, here we are telling you what will be the price of the base variants of all the models of the company…
Prices increased 5 times since January 2022
This is the fifth time since January 2022 that Tata Motors has increased the prices of vehicles. Earlier, due to increase in cost, the prices of passenger vehicles were increased by 0.55% in July as well.
Earlier in April also the prices were increased by about 1.1%. Not only this, earlier in January 2022 also, the company had increased by 0.9% on the basis of different models and variants. At that time also the prices were increased due to increase in input cost.
Last month the company had sold 72,997 units.
Tata Motors is rapidly expanding its footprint in the passenger segment. In the last December, the company's famous SUV Tata Nexon was the fourth best selling car in the country. During this time the company had sold 12,053 units of Nexon.
The company had reported a 10 per cent growth in total domestic sales in December 2022 at 72,997 units as against 66,307 units in the same month last year.
Company in profit after two years in December 2022 quarter
Tata Motors reported a net profit of Rs 2,957.71 crore for the third quarter (Q3FY23) ended December 31, 2022. On the other hand, the company had a net loss of Rs 1,516 crore in the same quarter last year (Q3FY22) and Rs 944.61 crore in the previous quarter (Q2FY23).
For the first time in two years, the company has made a profit in a quarter. The company has registered this profit due to increase in demand for passenger cars as well as medium and heavy commercial vehicles. Earlier, the company last earned profit in the October-December 2020 quarter.
Tata Motors' consolidated revenue grew by 22.5%
On the other hand, if we talk about revenue, the consolidated revenue of Tata Motors increased by 22.5% to Rs 88,488.59 crore in the December quarter (Q3FY23), from Rs 72,229 crore in the same quarter of the previous financial year (Q3FY22)