UN expresses concern over Israel-Hamas fight, Guterres said - conflict should stop immediately
United Nations Secretary-General Antonio Guterres told the UN Security Council on Sunday that hostilities in Israel and Gaza were absolutely horrific and called for an immediate ceasefire. He expressed his concerns about this.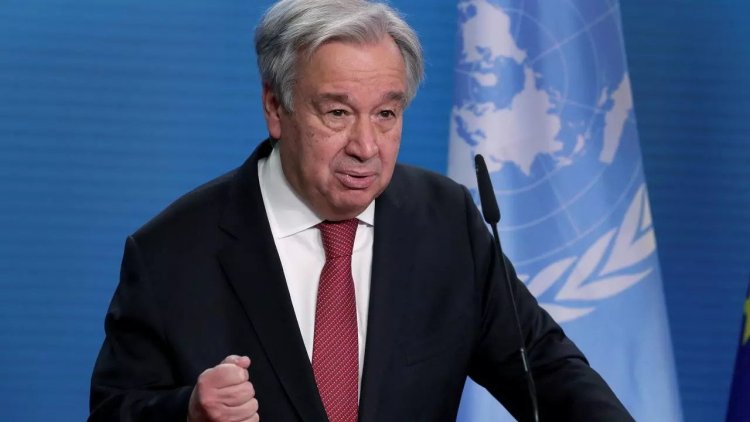 At a UN Security Council emergency meeting on Sunday amidst the fierce fighting between Israeli-Hamas militants, UN Secretary-General Antonio Guterres said that the fight should stop immediately. Nearly two dozen delegates attended the meeting to create international pressure for the ceasefire. It is worth mentioning that the Security Council is headed by China this month. The meeting was chaired by Chinese Foreign Minister Wang Yi.
Guterres said that the latest round of violence has started a series of deaths and devastation. The conflict has dashed hopes of living together. This struggle should stop immediately. In the meeting, Palestinian Foreign Minister Riyadh Malki criticized the US and other countries, who are supporting Israel by asserting that they have the right to defend themselves. He said that Israel is wiping out Palestinian families sleeping.

Gilad Erdan, Israel's permanent envoy to the United Nations, denied Maliki's accusations that it was not right to weigh Israel and Hamas with one scale. We protect our children with missiles while Hamas uses children to protect its missiles. US envoy Linda Thomas Greenfield said that US President Joe Biden has spoken to Israel and Palestinian leaders for the ceasefire. American foreigner Antony Blinken is also active on this issue. He immediately asked Hamas to stop the attack from the rocket. He also expressed concern over the communal riots in Israel.