West Bengal: Yogi said, 'If we win, we will make anti-Romeo squads', anti-leaders replied
In an election rally in West Bengal, Uttar Pradesh Chief Minister Adityanath Yogi said on Thursday, "When the BJP comes to power in West Bengal, an anti-Romeo squad like UP will be formed to protect the sisters and daughters who will be in the schools. Will deal with the swamps that go out. "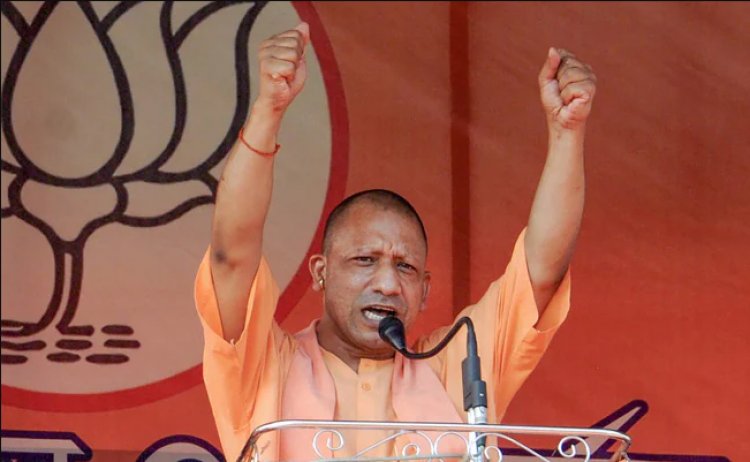 Trinamool Congress Lok Sabha MP Mahua Moitra has responded to his statement.
In a tweet, Moitra wrote, "Listen to the latest statement of Ajay Bisht aka CM Yogi:" If BJP government is formed in Bengal, then we will make anti-Romeo squads here too. " Guddu ji, unlike your laity, Bengali people are heart loving people! We like our music, we like our poems, we like our sweeties and yes, we also like our Romeos. "
Latest from Ajay Bisht aka YogiCM:
"Anti-Romeo squads in Bengal if BJP is voted in"

Gudduji- Unlike your ilk, we Bengalis are lovers at heart!

We like our music, our poetry, our mishti & yes, our Romeos too! — Mahua Moitra (@MahuaMoitra) April 8, 2021
The statements of both the leaders are being discussed a lot on social media. People are writing openly on both the sides and the opposition.In the year 2017, after forming the government in Uttar Pradesh, BJP formed a team called 'Anti-Romeo Squad' which claimed that it will work for the safety of women, especially girls in the state.
However, the Bharatiya Janata Party has not promised to form any such party in its manifesto of West Bengal.If you look at some old media reports, then the 'anti-Romeo squad' of Uttar Pradesh was accused of harassing some people in the name of protection of women.In Uttar Pradesh, in the first two months of its formation, the 'Anti-Romeo Squad' took action against them by catching more than 200 couples.
Trinamool Congress spokesperson and minister in West Bengal government, Britya Basu also commented on this statement of Adityanath Yogi Has
He says, "He (Yogi) is an idiot, which you will find in Shakespeare's plays." What is the work of such squads in civilized society. It reminds us of Nazi (Hitler's dictatorship) soldiers. "At the same time, Kanika Ghosh, leader of the women's wing of the CPM, says, "This man (Adityanath Yogi) can only be the poster boy of the RSS. They should take over their kingdom first. His state tops the list of crimes against women. They have no right to speak about West Bengal. "He said, "In future, there will be anti-RSS squad in West Bengal."Article share tools