Earthquake: earthquake in turkey, 50 people injured, intensity was 5.9
Earthquake: Strong earthquake tremors were felt in a Turkish city on Wednesday morning. A magnitude 6.0 earthquake occurred 186 km west-northwest of Ankara, Turkey at 6:38 am on Wednesday morning. The tremors were also felt in the Turkish city of Istanbul and the capital Ankara.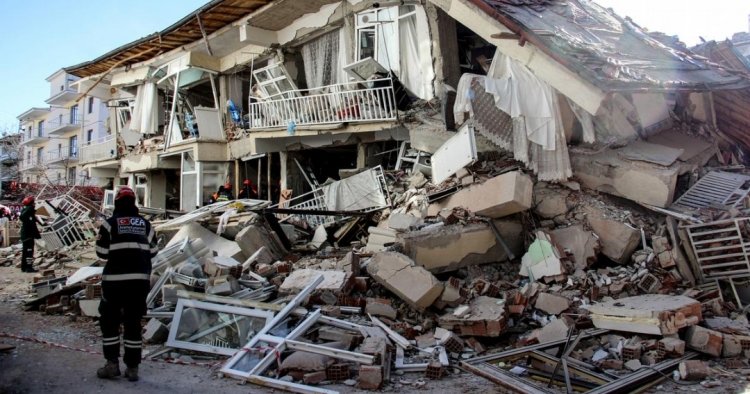 Earthquake tremors were felt in a city in Turkey on Wednesday morning. According to information given by the news agency ANI from the National Center for Seismology, a magnitude 5.9 earthquake occurred 186 km west-northwest of Ankara, Turkey, at 6.38 am on Wednesday morning. The depth of the earthquake was 10 km below the ground. The earthquake injured 50 people and damaged some buildings.
The epicenter of the earthquake was Golkaya city
According to Turkey's government-run Disaster and Emergency Management Presidency, the epicenter of the quake was in the city of Golkaya in Dujce province, some 200 km east of Istanbul. The tremors were also felt in Turkey's two major cities, Istanbul and the capital, Ankara. Deutz Mayor Farooq Ozlu told private NTV that people came out of their homes as soon as the tremors were felt and electricity was also cut off in the area but now the authorities are restoring power.
No casualties reported
Faruk Özlü said there were no immediate reports of casualties or damage, but officials were still assessing possible damages. Turkey's Disaster and Emergency Management Authority (AFAD) sent thousands of blankets and tents to the area of ​​the quake, which injured 37 people in Duzce. People were also injured in Zonguldak, Bursa and Istanbul.
Earlier the European-Mediterranean Seismological Center (EMSC) said the earthquake had a magnitude of 6.0 and was at a depth of 2 km (1.2 mi). Turkey lies on top of major fault lines and is frequently shaken by earthquakes. The city of Duzce in Turkey was affected by a powerful earthquake in the year 1999, in which about 800 people lost their lives.
Earthquake tremors in Indonesia
Earlier on November 21, there was a devastating earthquake in Indonesia, in which 268 people have died so far. At the same time, 151 people are still being told missing. More than a thousand people have been injured in this earthquake. According to officials, more than 600 people have also received minor injuries. Relief and rescue work is still going on continuously, a large number of people are missing. Till now about 13 thousand people have been rescued safely, while about 2200 houses have been damaged.