Ghulam Nabi Azad lashed out at Rahul Gandhi, said - Modiji has humanity
On the question of DNA, Ghulam Nabi Azad said that first Jairam Ramesh should check out his DNA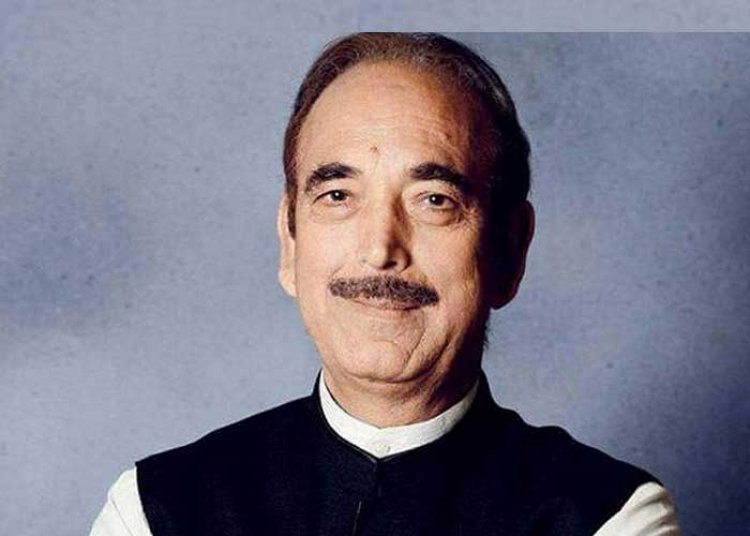 On the question of DNA, Ghulam Nabi Azad said that first Jairam Ramesh should check out his DNA: where is he And from which party, let them see in which party their DNA has been. The people outside do not know anything about Congress. We feel sad for those who get by flattering and tweeting make allegations.
In a conversation with the media on Monday, he responded to the allegations against him. During the conversation, he targets Rahul Gandhi and said that the family members forced to leave the house and where the family members feel that this man is not wanted, then the wisdom lies in leaving the house himself.
On the question of 'Your remote control is in the hands of BJP', Ghulam Nabi Azad said that the person who hugs him (PM) after finishing his speech, tell whether he has met or I have met? He said- 'I used to understand Modiji that he is a very cruel man... not married..They don't have kids, they don't care if they don't have wives, but at least they showed humanity. When I was the Chief Minister, there was a grenade blast in the Congress and inside the tourist bus of Gujarat. People died on the spot. And no one was there to help when Gujarat CM's called me, I was crying out loud. When my office people gave the phone to talk, I said that I cannot talk, then he heard me crying as well.
Earlier, former Jammu and Kashmir CM Ghulam Nabi Azad had said that he would not join BJP. He said that he has no intention of joining BJP. Not only this, he said that he would form his own party and contest the Jammu and Kashmir assembly elections. According to the Deccan Herald report, Ghulam Nabi Azad called the speculations of an alliance with the BJP by Congress leaders as a foolish idea. Ghulam Nabi Azad said that how can a Kashmiri join BJP? He said, I hate such speculations. Regarding Congress, he said, "I have been a part of this party since my college days. I will never join BJP. I will make my own party for Kashmir elections."