Shubman Gill Net Worth: Shubman Gill luxury lifestyle, earn so much at the age of 23
Shubman Gill Networth: Shubman Gill has become famous all over the world after scoring a blistering double century against New Zealand. Gill's brand value can increase strongly in the coming days. At present, Gill is the owner of property worth crores of rupees.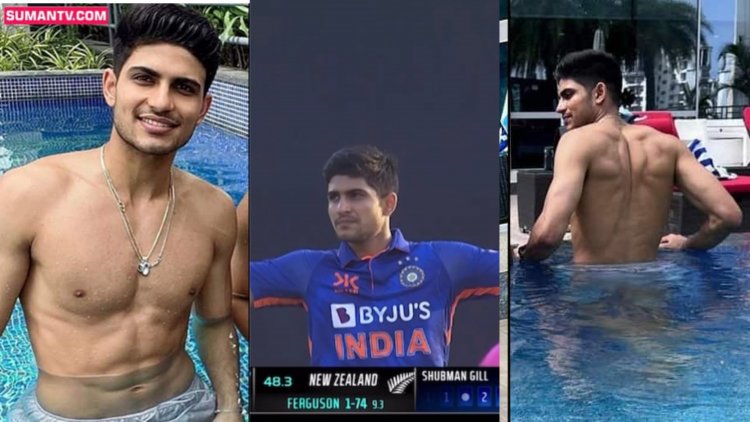 Shubman Gill...the new superstar of the Indian cricket team...who created history by scoring a double century in a blistering fashion against New Zealand. Gill played an inning of 208 runs on 149 balls. During this he hit 19 fours and 9 sixes. 23-year-old Shubman Gill has captured the whole world with his innings. His explosive innings played on the field has given him a new identity as a brand.
It is possible that in the coming days, big companies will declare Shubman as their brand ambassador. Before the series against New Zealand, Gill had also scored a brilliant century against Sri Lanka. Young batsman Gill is the owner of property worth crores. He also has many luxury cars.
Gill dominated the Under-19 world
Shubman Gill came into limelight in the Under-19 World Cup 2018 because of his brilliant batting. After this, the journey of his career through IPL reached Team India. Gill made his international debut in 2019 against New Zealand. After this, his debut in Test cricket took place against Australia in December 2022 at Melbourne ground. Gill consistently impressed with his game. Some matches also went bad for him, but the team management stood behind him, whose victory has been seen in the form of a double century.
Shubman Gill properties
According to reports, Shubman Gill is the owner of assets worth around Rs 31 crore. As per the BCCI contract, Gill gets Rs 1 crore every year under a Grade C contract. Apart from this, he earns from advertisements and IPL. Shubman Gill also owns a Range Rover SUV and a Mahindra Thar. Gill was bought by Gujarat Titans for Rs 8 crore before the auction for IPL 2022.
'I've been waiting impatiently' - Shubman Gill
Gill was the eighth batsman in the world and the fifth Indian overall to score a double century in ODIs. Gill was chosen as the player of the match for this memorable innings. Regarding his innings, Shubman Gill said at the prize ceremony, 'I was eagerly waiting to go out and show what I want to do. Due to the fall of the wicket, I wanted to bat openly, but I am happy that I was able to do such batting in the end.
Shubman Gill wasn't expecting 200 in 1st ODI
Shubman Gill further said, 'Really wasn't thinking about 200, but once I hit sixes in the 47th over, I felt I could do it. Earlier, I was playing only those balls which were coming to me. Ishaan Kishan is one of the best friends. I was there when he scored his ODI double hundred and it was special. It feels good when something you want to do happens on a regular basis. I am completely satisfied with this performance.