Sushant Singh Rajput: From 'Ram Leela' to 'Half Girlfriend', Sushant Singh Rajput was the first choice for these films.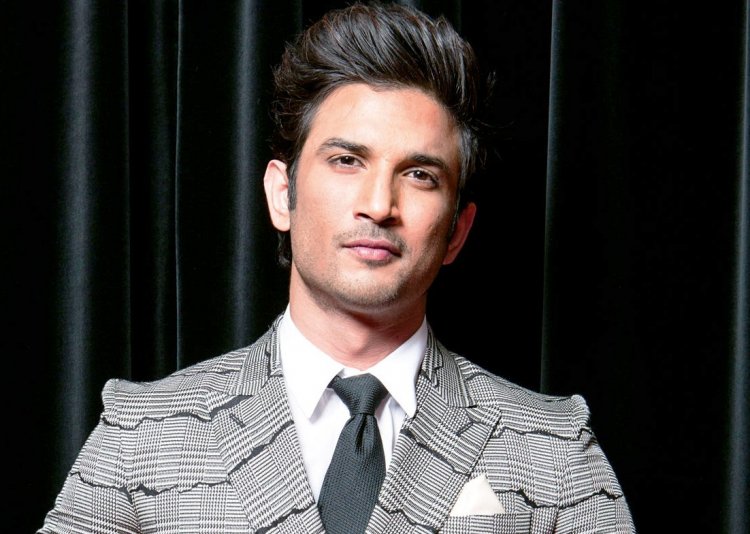 Sushant Singh Rajput
Sushant Singh Rajput was one of the shining stars of Bollywood. And this star broke last year. Today is the first anniversary of Bollywood actor Sushant Singh Rajput. On June 14, 2020, Sushant Singh Rajput was found dead in his flat in Bandra, Mumbai. With his short career, Sushant had made a different place in the hearts of people. Even today it is difficult for their loved ones to admit that they are no longer with us. Find out today about the films for which Sushant singh was the first choice. Many of these films were superhits which the actors could not do for some reason.
Ramlila- Sanjay Leela Bhansali's Ram Leela is one of the super hit films. Sushant Singh Rajput was the first choice for the film but Sushant could not work in the film due to his deteriorating relationship with Yash Raj Films. Sushant was then replaced by Ranveer Singh. During the investigation into the death of Sushant Singh Rajput,
filmmaker Sanjay Leela Bhansali told police that he had offered Sushant a goliyan film like Raslila Ram-Leela, Bajirao Mastani, and Padmaavat. However, due to the date issue, Sushant could not be a part of any of these films. Yash Raj's befikre didn't do much. It starred Ranveer Singh and Vaani Kapoor in lead roles. The film was offered to Sushant Singh before Ranveer but he could not do it for some reason.
Fitur- Sushant Singh Rajput got the offer for the film before Aditya Roy Kapur. Abhishek Kapoor was about to start the film with Sushant as soon as he did. Sushant had quit the film. Sushant was quite confused about his dates at the time. Sushant Singh Rajput quit 'Fitur' due to Shekhar Kapur's 'Pani'.
Half Girlfriend- The film cast Sushant Singh Rajput before Arjun Kapoor. But Sushant refused to do it for Dinesh Vijan's film. The film paired with Sushant and Kriti Sanon was much talked about so the makers of Half Girlfriend wanted to cast Sushant and Kriti for the film. Raw: Romeo Akbar Walter- Action thriller film Raw before John Abraham: Romeo Akbar Walter was offered to Sushant Singh Rajput. But Sushant did not work in this film either. Sushant had suddenly distanced himself from the film. Sushant had to play a 'spy' in the film.
The posters were also ready, but Sushant refused due to his inability to sit on the schedule after which producer Bunty Walia and director Robbie Grewal were shocked and it was difficult for both of them to find a replacement. Sushant had said, "I am sorry, I am not part of Romeo Akbar Walter. I have some earlier commitments that I have to fulfill. I want to be a part of it but I won't be able to do it."