The Lord Of The Rings Hindi Trailer: Threatened by the threat of a dangerous villain, middle earth, must see the trailer feeling of grandeur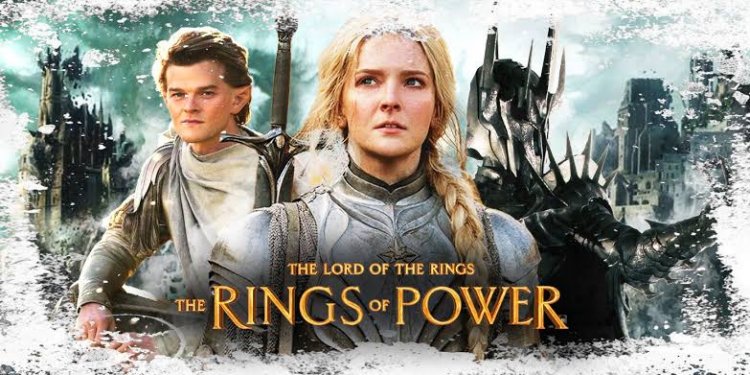 The film 'The Lord of the Rings', which has made a splash worldwide due to its story and grandeur, is now going to knock as a web series on Amazon Prime Video. This news made everyone who has seen the film eager to relive the story of Middle Earth one after another. Not only this, seeing the grandeur of its teaser released so far, the audience has also been attracted towards it. In such a situation, now Amazon Prime Video has now launched the trailer of its much awaited web series 'The Lord of the Rings: The Rings of Power'. For the people of India, Amazon has released the trailer of the series in Hindi, which is rapidly trending on social media.
Trailer released in hindi
The Lord of the Rings: The Rings of Power, a fantasy series based on the book by author J.R.R. Tolkien, will feature mythological stories from the second era of Middle-earth history for the first time. The series will trace the story of earlier times as depicted in the books 'The Hobbit' and 'The Lord of the Rings'. Enthralling the audience with its grandeur, the series will take them back to an era where great powers were tricked. The glory of the empire is also ruined by that deceit. It is shown in the trailer that the king-maharajas present at that time have to face many difficulties to save their empire.
Dangerous villain created terror
The three-minute trailer begins by welcoming Shanti, where people are happily living their lives. But their peace and happiness gets noticed and there is also the entry of a villain to ruin everything. Let us tell you that in the series, a dangerous villain is also shown threatening to create darkness in the whole world. In the trailer, evil reigns again in the middle earth.
The series will release on this day
'The Lord of the Rings: The Rings of Power' will be released on OTT platform Amazon Prime Video on September 2. Amazon Prime Video's most expensive series to date will be released in several languages ​​including English, Hindi, Tamil, Telugu, Malayalam and Kannada. This fantasy series can be streamed in more than 240 countries including India.