After watching The Kashmir Files, the woman started crying bitterly, touched the feet of director Vivek Agnihotri
Actor Darshan Kumar has shared a video in which a woman came out after watching The Kashmir Files film and became so emotional that she burst into tears. He even touched the feet of director Vivek Agnihotri.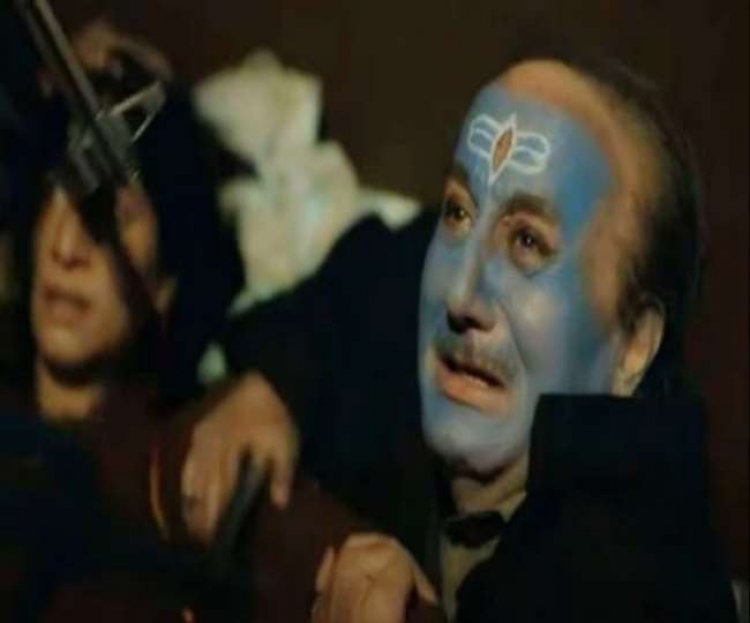 Image Source:- Google
Director Vivek Agnihotri's film 'The Kashmir Files' has hit the theaters. This film has garnered a lot of headlines even before its release. After the release, there is excitement among the audience about the film. Some scenes of this movie based on the atrocities on Kashmiri Pandits are going to make you cry. Actor Darshan Kumar has shared a video related to this, in which many viewers are looking very emotional during the screening of the film.
In this video going viral on social media, it can be seen that everyone is exiting after the film screening, when suddenly a woman touches the feet of director Vivek Agnihotri. She is unable to control her emotions and starts crying bitterly. The woman can be heard saying that no one else could have done this except you, you came, I thought I should touch your feet. You are a god to us. Apart from the woman, the rest of the audience present there also thanks Vivek Agnihotri for making the film.
What comes frm the Heart ❤️ touches d heart ❤️Presenting #TheKashmirFiles
It's your film now.????❤️????@vivekagnihotri @AnupamPKher @ZeeStudios_ #PallaviJoshi pic.twitter.com/E8hE5O05zH — Darshan Kumaar (@DarshanKumaar) March 11, 2022
Darshan Kumar, director of 'The Kashmir Files' hugs a crying woman and makes her quiet. Please tell that the film has been made tax free in Haryana. Along with this, fans on social media are demanding that these other states should also be made tax free. Anupam Kher and Mithun Chakraborty have performed brilliantly in the film.
Let us tell you that there has already been a lot of controversy over 'The Kashmir Files'. Sometimes for some scenes and sometimes for the promotion of the film. While talking to Jagran, director Vivek Agnihotri has made very serious allegations on The Kapil Sharma Show. He says that all the things happen in the show only to collect TRP.