Dr. Dimple Boro is the star of Assam
Dr. Dimple Boro, she is from Guwahati, Assam, India.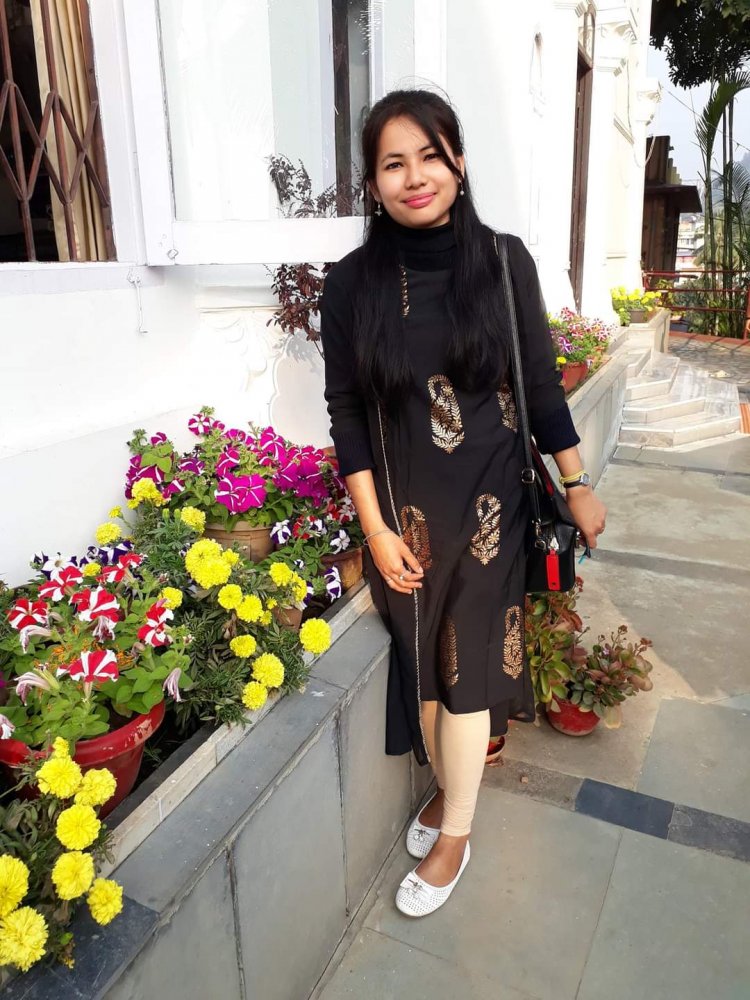 Dr. Dimple Boro, she is from Guwahati, Assam, India.
Her hobbies - Dancing, writing poetries in her free time. She is a co author of more than 20 anthologies and she is a compiler of two books and more are in the process..
1. When did you start writing? And when did you first decide to be a published author?
- I have started writing from Aug, 2020 and it's going on... The covid Situation lockdown effect..
Being a co author of many anthologies, I motivate myself, Why I can't be the author of my solo book. This year, 2021,I have first decided myself to be a published author.
2. What is the story behind your book(s)?
- Actually, I am not good at all in writing.. But Due to lockdown situation, it makes me a passionate writer...
3. Self publishing Vs traditional publishing - pick one and why?
- Self Publishing.. It's the best route. Because the author can retain all rights and earns higher royalties.
4. Your favourite authors/books from your genre.
- Chetan Bhagat, Ruskin Bond, Swami Mukundananda
5. We know you as an author.. but what do you do apart from writing?
- Apart from Writing, Dancing( love to dance), teaching( mostly Science Subject), love to do social work, preparation for govt jobs and APSC examination, etc.
6. What next do we expect from you?
- I want to learn more new things in my Life ...
7. What is your message related to the pandemic?
- Stay Safe at home, Wear Mask, Protect Yourself, Sanitize Regularly.. Do yoga and exercises and eat a healthy food.
8. Your achievements.
- Firstly,I did Visharad Degree in Classical Dance Bharatnatyam.
- Received Higher Technical Education Fellowship during my B. Sc and M. Sc in Biotechnology course.
- got selected ( merit) for Biotech Industrial Training Programme 2013-2014 for Northeastern State students, sponsored by Dept. Of Biotech Govt. Of India.
- Received National Fellowship for higher education of ST students ( on merit basis) all over India to complete my Ph. D degree in Agricultural Biotechnology.
- Received Certificate of Participation from the Dance Workshop " Tango Talkies"
- Participated in many dance competition and won prizes.
- Certificate of Excellence in Dance ( Bijyoya 2020)
- Received OMG Book of Records Certificate of Participation for being a co author in the anthology "Your Emotion our Motivation" Compiled by Ishani Agarwal and Atharv Avinash Pathak.
- Awarded with International Women Inspirational Award, 2021 organised by International Women's World Records on the occasion of Mother's Day, Writer's Ink Award, 2021 organised by Applause awards in association with Silly Folks Productions, The Opus Talent Awards, 2021, most deserving ones award, 2021 by Award Arc, Inspiring Youth Award, 2021 organised by the founder of ambitious award, International Talent presents IT Golden Globe Award, Mumbai held on 25/3/2021at the Lalit Hotel, Mumbai for outstanding work in culture and creativity.
- Got an opportunity to be a Judge of the Dance Department of the Unified Heritage, Pursuit of Unity( it's an online platform), a new Initiative for Young Minds.
- got Exclusive Honour by Forever Star Book of World Records.
- Got nominated for " Warriors of Change 2021( virtual awards) by awardsarc.
- featured in the Vents Magazine, Janmat Newspaper, Disrupt Magazine, The Real Preneur, Nagpur Oranges Magazine,
TRIDESTA( an opus Coliseum Writers community Magazine).
- received certificate of appreciation for my writeup from the National Magazine "Taare Zameen Par" May edition,2021.