Fukrey 3 Box Office Day 20: 'Fukrey 3' is quietly progressing at the box office, business crosses Rs 90 crore
Pulkit Samrat, Pankaj Tripathi, Varun Sharma starrer Fukrey 3 has completed 20 days of its release. Along with this, the film has also made a decent collection. The film has now reached very close to the 100 crore club.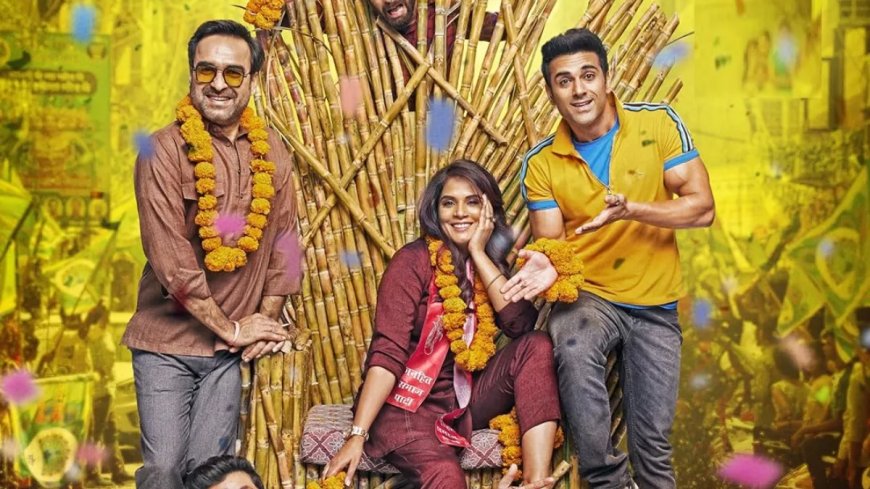 Fukrey 3 is part of the popular comedy franchise. The film entertains the audience every time because of its genre and humor. The third part of the film also got a decent response. Now Fukrey 3 has completed 20 days of release. Let us know how the film has done business so far at the box office...
Fukrey 3 did a business of Rs 8.82 crore on the first day of its release. After this the film did a business of Rs 43.38 crore on the opening weekend. Fukrey 3 is a low budget film. The star cast did not include any expensive superstars. In such a situation, the film took a good start at the box office.
How was the weekly business of Fukrey 3?
Talking about the weekly collection of Fukrey 3, the film had collected more than Rs 60 crore in the first week. At the same time, the business in the second week was Rs 81.29 crore. Now talking about the latest business, the film earned Rs 75 lakh on 16 October.
How much business was done in 20 days?
After this there was a slight decline in the collection. According to the initial report of Sacnilk, the film has done a business of 70 lakhs on 17 October. With this, Fukrey has collected a net collection of around Rs 90.28 crore in 20 days of its release.
1 day- 8.82 crores
2 days- 7.81 crores
3 days- 11.67 crores
4 days- 15.18 crores
5 days- 11.69 crores
6 days- 4.11 crores
7 days- 3.62 crores
8 days- 3.12 crores
9 days- 2.31 crores
10 days- 4.02 crores
11 days- 4.11 crores
12 days- 1.41 crores
13 days- 1.30 crores
14 days- 1.14 crores
15 days- 15.27 crores
16 days- 5.10 crores
17 days- 2.04 crores
18 days- 2.40 crores
19 days- 0.75 crores
20 days- 0.70 crore (Early Trends)

Lifetime collection- 92.28 crores
Star cast of the film
The star cast of Fukrey 3 includes Pulkit Samrat, Varun Sharma, Manjot Singh and Pankaj Tripathi in important roles. Apart from these, Richa Chadha is once again seen adding a touch of laughter in the role of Bholi Punjaban.