Indian Covid Helping Team , initiated by Purujit Singh & Bhawneet Singh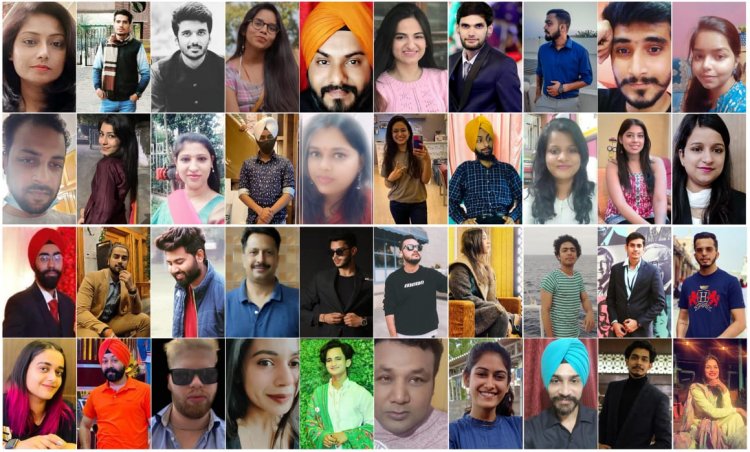 In the recent conversation with Founder of Big Projects Purujit Singh & Founder of Bs Productions Bhawneet Singh , They both told that they are trying their best to do "SEWA" for needy covid patients & families.
Recently Purujit Singh & Bhawneet Singh started one Whatsapp group by the name of Indian Covid Helping Team where total 257 members were added. The main motive is to do SEWA of people who are facing hard times due to COVID 19. Purujit Singh , Bhawneet Singh & Shrutika Saxena decided to create Departments for verified leads of Beds , ICU , Ventilators & Oxygen Cylinders so that they can do Sewa genuinely to those who are in need.
The Departments are given to responsible members who are working 24/7hrs.
The members who helped making this group successful are
NEHA SINGH , SHUBHANJALI SRIVASTAVA , ADITYA AGNIHOTRI , ANSH MAHAJAN , SUDEEP AGARWAL , SHUBHAM AERON , AANCHAL SINHA , AMAN SINGH , ANUJ BANSAL , AVI DUBEY , BHARAT GUPTA , CHESTHA SAXENA , HANSKARAN SINGH , HARMANPREET SINGH , JAYA DIXIST , NANDA RANA , NEEV RASTOGI , PRIYANKA PANDEY , RAHUL SHUKLA , MANISH SINGH , SAKSHAM DHINGRA , SANTVANA SINGH , SEJAL SINGH , SHIVANGI MISHRA , DIKSHA THAKUR , AYUSH SINGHAL , CHARANJIT SINGH , ROHAN YADAV , RATHIKA DIXIST , HARSHITA SINHA , DR.NITIN MAHESH , KHUSHI ARORA , PRAKHAR UPADHAYAY , SIDDHART SINGH , AKASHRA TEWARI , MANVEER CHAHAL , KAMALPREET SINGH . INDRONIL GHOSH , SAKSHAM SAXENA , SANDEEP SINGH , KISHAN SHARMA , SHIVAM YADAV etc...
The group is working 24/7 hrs shift wise members use to work.
In the recent conversation with Purujit Singh & Bhawneet Singh they said - " We both are blessed by God & our parents that we tried helping people with only 5 members & today we are leading 8 groups to help everyone in all over India. The main cities we are helping right now is DELHI , PUNE , LUCKNOW , KANPUR , MORADABAD , SITAPUR , BAREILLY , JAIPUR , RAJHASTHAN , UNNAO , FARIDABAD etc. We both are also thankful to the most responsible members who helped us alot to make this SEWA successful till now - Neha Singh , Ansh Mahajan , Shrutika Saxena , Aditya Agnihotri , Aman Singh , Harmanpreet Singh , Shubhanjali Srivastava , Shreya Srivastava , Shubham Aeron..
Those who are looking for Verified Leads & Help can join via this Link - https://chat.whatsapp.com/JfLVHxWecgeF1a4NtBD5bX