Karnataka Election: Will Priyanka Gandhi Vadra play a big role in the assembly elections in Karnataka, DK Shivakumar said this
Assembly elections are due in Karnataka next year. Will Congress National General Secretary Priyanka Gandhi Vadra play a big role in these elections? What did Karnataka Congress President (KPCC chief) DK Shivakumar say on this question… Read this report to know.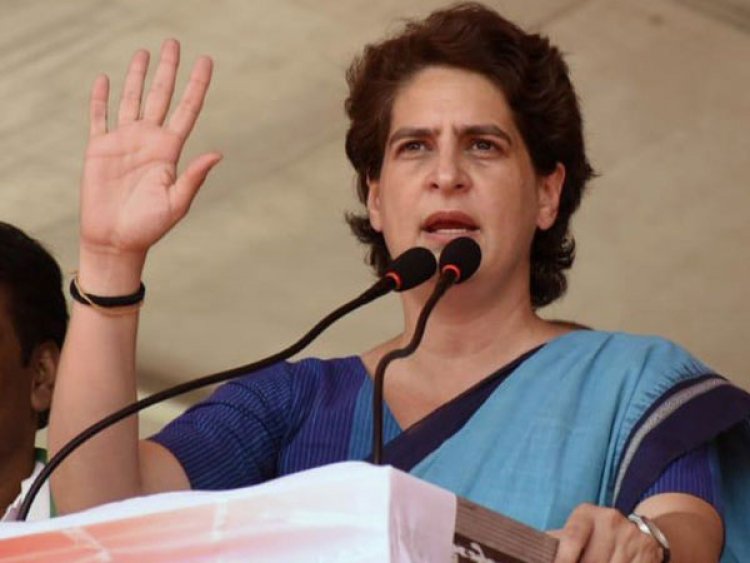 Karnataka Congress President (KPCC chief) DK ​​Shivakumar on Monday said that the party's national general secretary Priyanka Gandhi Vadra is ready to campaign in the state for next year's assembly elections. DK Shivakumar suddenly visited New Delhi. The visit comes at a time when there have been reports of differences between him and Congress Legislature Party leader Siddaramaiah over possible candidates recommended to the high command for the upcoming MLC elections in the state.
DK Shivakumar said that he had come to the national capital New Delhi for party work. The final list of candidates is likely to be announced by this evening. Tuesday is the last date for filing nominations for the seven seats of the Karnataka Legislative Council to be held on June 3. All the three major political parties in the state (Congress, BJP and JD-S) are yet to announce their candidates.
On the question of several leaders of Karnataka insisting on Priyanka Gandhi contesting the Rajya Sabha elections from Karnataka, Shivakumar said that everyone would like their leader to go to their state but it has not been discussed yet. Speaking to reporters in New Delhi, Shivakumar said that Priyanka Gandhi Vadra should spend time in the state during the elections (assembly elections) to which she has agreed. She has said that she will campaign in the state.
There is speculation that a section of Karnataka Congress leaders, including DK Shivakumar, want Priyanka Gandhi Vadra to contest the Rajya Sabha elections scheduled for June 10 from the state. The leaders feel that this may benefit the Congress during the assembly elections to be held next year. It is known that the term of seven members of the Legislative Council (MLC polls) is ending on June 14, so elections are going to be held.