PM invites farmers to speak again, PM Modi says-stop the protest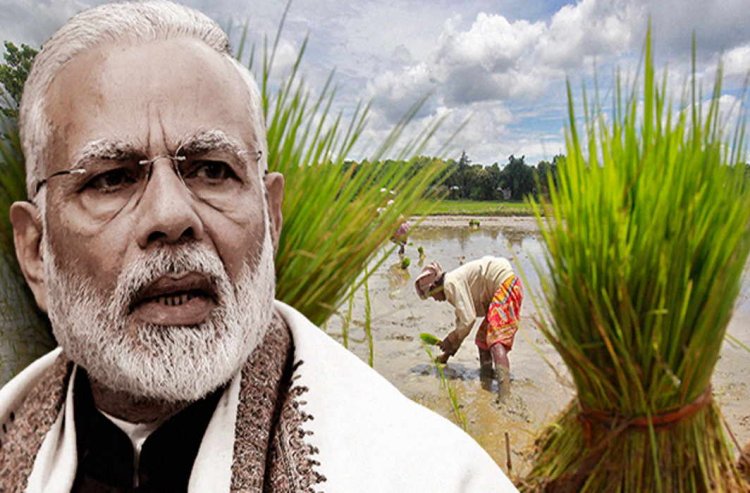 New Delhi:
Prime Minister Narendra Modi is replying to the motion of thanks on the President's address to the Rajya Sabha today. The discussion on the address in the Upper House was completed on Friday. Also there was a discussion about the farners' protest. There has been no discussion in the lower house due to the uproar over the President's address. In such a situation, all eyes are on Prime Minister Modi's address in Rajya Sabha today.
Major updates of PM Modi's reply on the thanksgiving proposal:
'PM said, we have to identify the agitators.'
The Prime Minister said, "We are very familiar with a few words. Workers ... intellectuals ... are familiar with all these words. But I see that for some time a new group has been born in this country and that You are the agitators. You will see this movement of lawyers, they will be seen there ... There is the movement of students, they will be seen there ... There is the movement of the workers, they will be seen there ... sometimes behind the curtain, sometimes in front of the curtain. There is a whole team that is agitators. They cannot live without agitation. We have to recognize such people. "
'The country is proud of every Sikh'
"Let us not forget that some people are trying to fill the wrong things in the minds of people especially of Punjab ... especially Sikh brothers. This country is proud of every Sikh. What did they not do for the country? The more we respect them, the less. It has been my luck that I have had the opportunity to eat Punjabi bread. The language that some people speak for them, those who try to mislead them ... it will never be good for the country. "
'Modi invited the farmers to talk again.'
The PM said, "Our Agriculture Minister is constantly talking to the farmers. No tension has arisen yet. An effort is underway to understand each other's talk. We pray to the agitators that It is your right to agitate. But in this way the elderly people are sitting there, it is not right, you take them. You should end the agitation. We will discuss together in order to move forward. I would also invite you through the medium of House."