Spy Balloon: the Chinese balloon manufacturer refuses to take responsibility for the spy balloons seen in America
The spy balloon seen in America has been described by the US government as that of China and there has been a lot of controversy since the beginning. Meanwhile, China's balloon company has issued a statement saying that they have nothing to do with this balloon.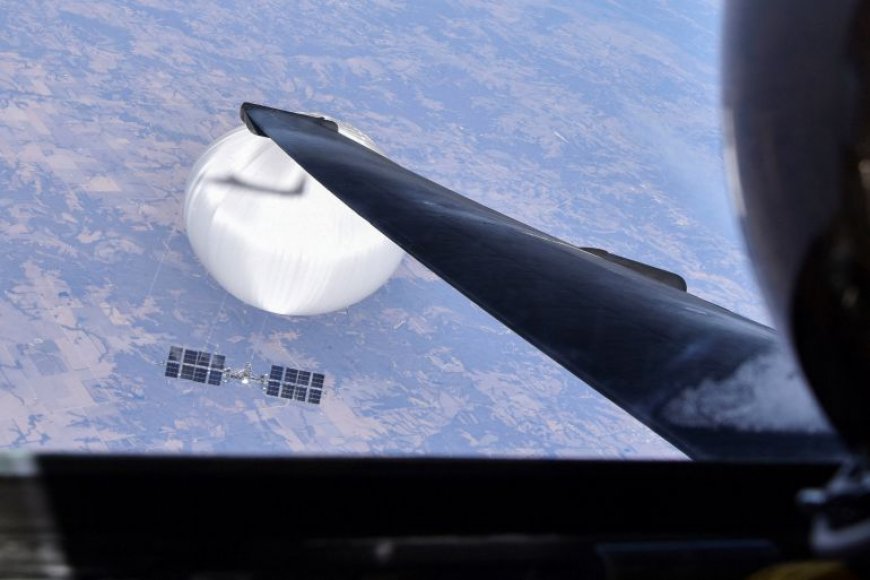 Chinese balloon maker Zhuzhou Rubber Research and Design Institute said it had no connection with the balloon shot down by the United States earlier this month and is not a military company. Zhuzhou Rubber, a company owned by Chinese state chemical giant ChemChina, said it "primarily manufactures natural latex sounding balloons, complying with all applicable laws and regulations.
Chinese company issued a statement
America is continuously targeting China calling it a Chinese spy balloon. Meanwhile, China's balloon manufacturing company has distanced itself from it. "Our products are used by weather stations for daily weather forecasting and have nothing to do with US spy balloons," said a statement posted on ChemChina's website.
The balloon was brought down on the orders of the President
China has denied responsibility for a spy balloon seen in the United States and Canada that was shot down off the Atlantic coast on the orders of President Joe Biden. The manner in which the US has attempted to deal with the balloon incident has been regarded by the Chinese as an absurd act violating international norms.
Manufactures 75% of the balloons used by the Chinese Meteorological DepartmentThe country's state-owned firms' regulator said in a statement last year that Zhuzhou Rubber dominated the manufacture of weather balloons in China, making 75% of the balloons used by the China Meteorological Administration.